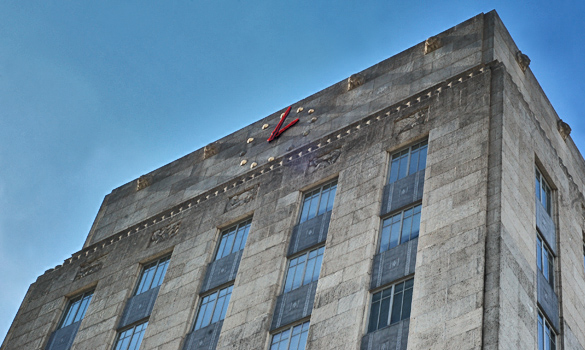 On Tuesday (Sept. 20, 2016), the Kinder Institute for Urban Research held a panel discussion on the future of Houston's pension system. The discussion came just a few days after Houston Mayor Sylvester Turner announced an "historic" pension reform plan.
On this edition of Houston Matters, we discuss the mayor's plan and what hurdles remain to address the city's unfunded pension obligations with two of the panelists from Tuesday's event: Houston City Controller Chris Brown, and Max Patterson, executive director of the Texas Association of Public Employee Retirement Systems.
Also this hour:
Voter ID and Voter Registration
It seems as if the twists and turns in the saga over the state's voter ID law will never end. In the latest development, U.S. District Judge Nelva Gonzales Ramos Monday (Sept. 19, 2016) determined the state's voter education campaign is using misleading language to discourage eligible voters from going to the polls. When the Fifth Circuit ruled the controversial state law discriminated against black and Hispanic voters, the state negotiated new requirements that included allowing voters to use several alternative forms of identification if they don't possess one of the seven required by Texas law and "cannot reasonably obtain it." The state, in essence, dropped the word "reasonably" – changing it to "cannot obtain" and "have not obtained," which the Justice Department argued was misleading. The federal judge agreed.
The state now has less than five weeks to revamp its voter education campaign before early voting begins. Meanwhile, Harris County Clerk Stan Stanart has stated he'll investigate everyone who signs a declaration saying they lack acceptable ID to make certain they're not lying. Judge Ramos says she'll consider whether that amounts to voter intimidation. We discuss these latest legal entanglements with Peter Linzer, a professor of law at the University of Houston Law Center.
Then, we talk with Harris County Assessor/Collector Mike Sullivan about the impending voter registration deadline (Oct. 11, 2016).
Treasures of Frost Town Unearthed Near Minute Maid Park
The Texas Department of Transportation does more than build roads and paint yellow lines. TxDOT also preserves sensitive archaeological sites in the path of highways and bridges. The man in charge of that is Jason Barrett. He's an environmental specialist in archaeological studies in TxDOT's environmental affairs division. Lately, he's been learning about one of the earliest neighborhoods in Houston's history: Frost Town. Long since buried by the railroad and other signs of modern progress, the original "Frostown" settlement predated the Allen Brothers. And by the early 20th century, it was a working class neighborhood with a largely immigrant population. Jason Barrett shares what he's learned about it.
What We Know — And What We Think We Know — About the Texas Chicken Ranch
A few months ago (June 1, 2016), we brought you an interview with Joy Jones, who's written an historical fiction novel called The Last Madam, about Edna Milton, the last operator of the infamous Chicken Ranch brothel near La Grange, Texas — about a 100 miles west of Houston.
And while much of that novel is based on fact, there's a Texas researcher who's spent time digging up the true story of the brothel that inspired The Best Little Whorehouse in Texas and separating fact from fiction. Jayme Blaschke is the author of Inside the Texas Chicken Ranch: The Definitive Account of the Best Little Whorehouse. He tells Michael Hagerty the difference between what we know about the Chicken Ranch and what we think we know.
Houston Matters offers a free daily, downloadable podcast here, on iTunes, Stitcher and various other podcasting apps.