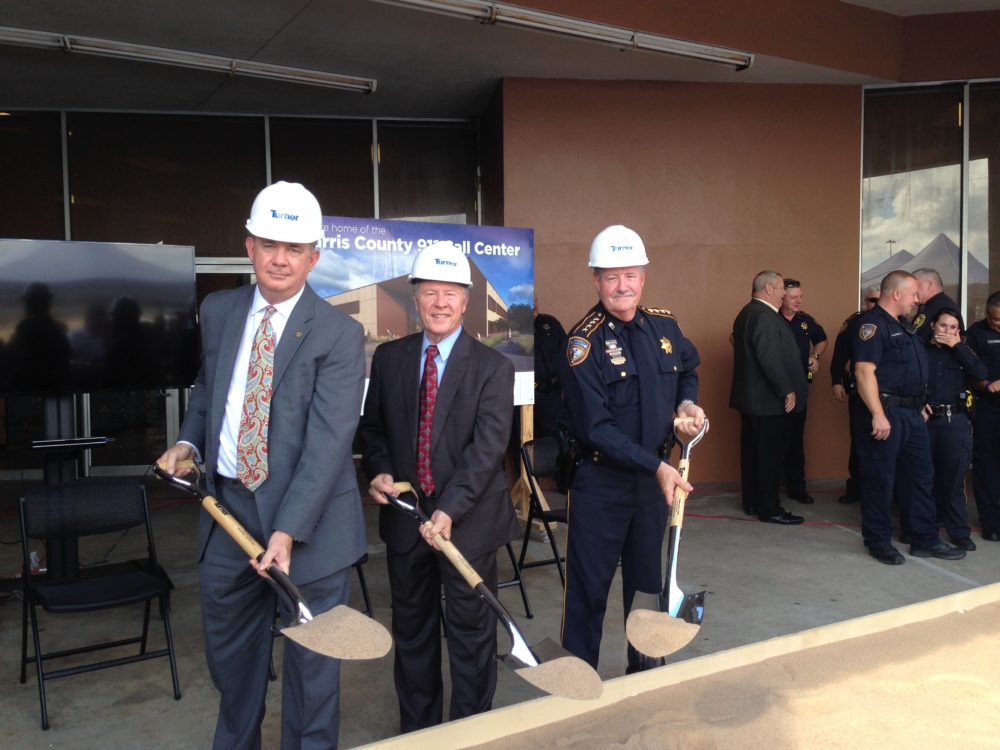 Harris County officials have broken ground for a new 911 call center that they plan to make one of the most advanced in the United States.
The county will spend approximately 19 million dollars building the new emergency call center in the north section of Houston.
It will be over 40,000 square feet in size and will have more than 50 call stations, with capability to expand to 80, that will use the newest technologies in emergency communications.
With more than four million residents and growing, Harris County Judge Ed Emmett thinks this project is essential for the region.
"For us to keep up with technology and to keep people safe and stay on the cutting edge we need to constantly grow and this is another example of upgrading the County facilities so that we can meet the needs of the future," Emmett said after the ground breaking ceremony.
The building will be energy efficient by using a hybrid geo-thermal cooling system and Sheriff Ron Hickman says the architects will also keep in mind that the greater Houston region is frequently at risk of severe weather.
"The new facility will be a hardened facility capable of withstanding category four hurricane force winds and the staff will be prepared and capable of sheltering in place to take all the emergency calls that may arise from such emergency," Hickman noted.
Harris County officials estimate the call center will be completed in about 18 months.