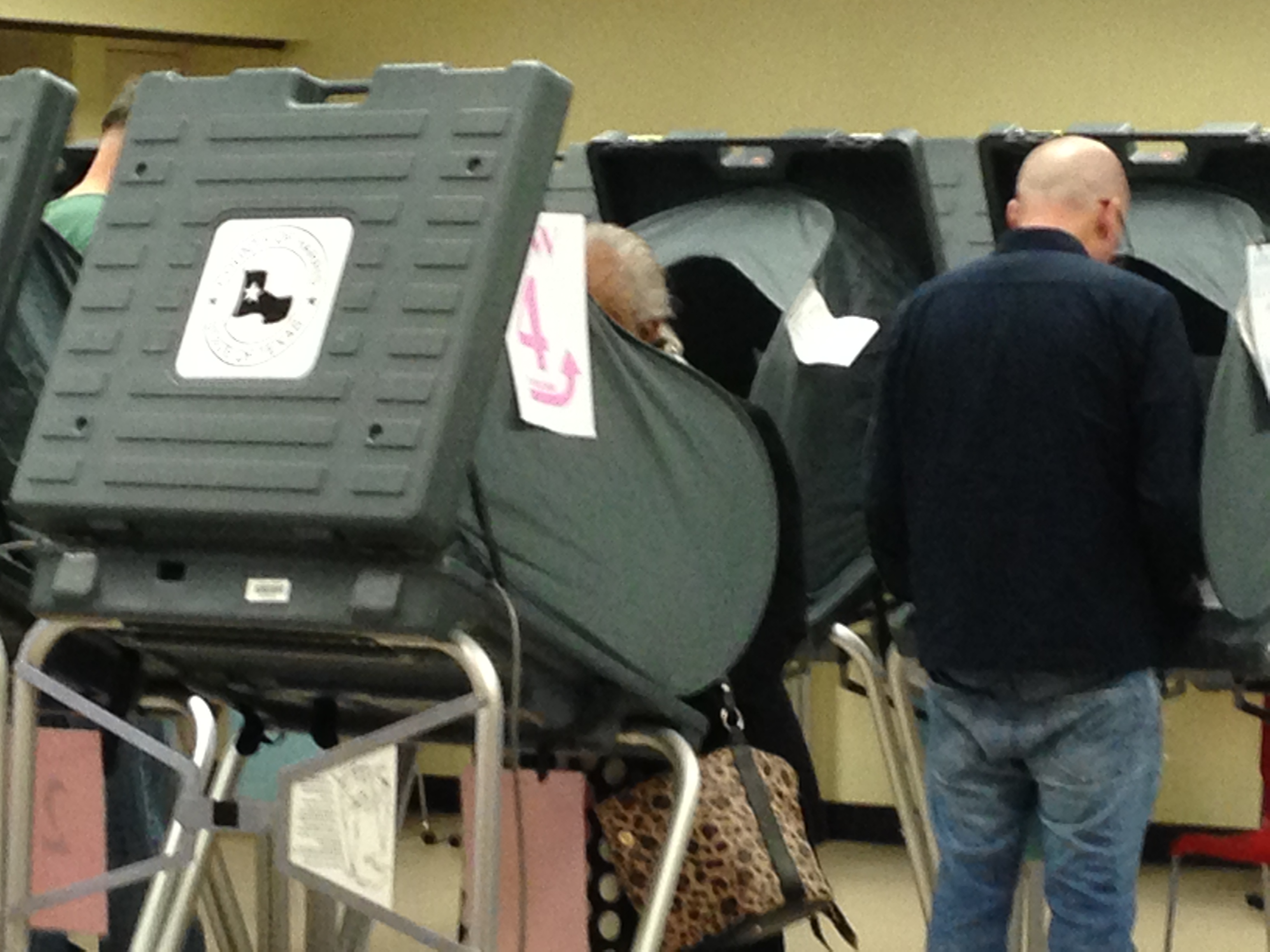 A federal judge has ruled Texas violated its agreement with the U.S. Justice Department over the state's voter ID law.
Texas negotiated the new requirements after the U.S. 5th Circuit Court of Appeals ruled the law discriminated against black and Hispanic voters. Under the agreement, voters would be able to use several alternative forms of identification if they do not possess one of the seven forms of ID required by Texas law and "cannot reasonably obtain it." They would also have to sign a declaration to that effect.
But in its educational campaign, Texas changed the wording to "cannot obtain" and "have not obtained" the ID. The Justice Department argued the change in language was misleading, and was likely to discourage minority voters from going to the polls. U.S District Judge Nelva Gonzales Ramos agreed.
"Going forward, the state of Texas is required to change important documents that were, in the court's words, 'misleading,' including language on VoteTexas.gov, in the secretary of state's press release, and in the poster that will go at the polling place locations," said Danielle Lang, an attorney with the Washington-based Campaign Legal Center, representing the plaintiffs.
The state now has less than five weeks to revamp its voter education campaign before the start of early voting.
Judge Ramos also said she would also consider whether statements by Harris County Clerk Stan Stanart might be considered voter intimidation. Stanart has stated he will investigate everyone who signs a declaration saying they lack acceptable ID to make certain they are not lying.
Note: News 88.7 reached out to the Texas Attorney General's office for their reaction to the ruling. They had not responded as of the time of publication.