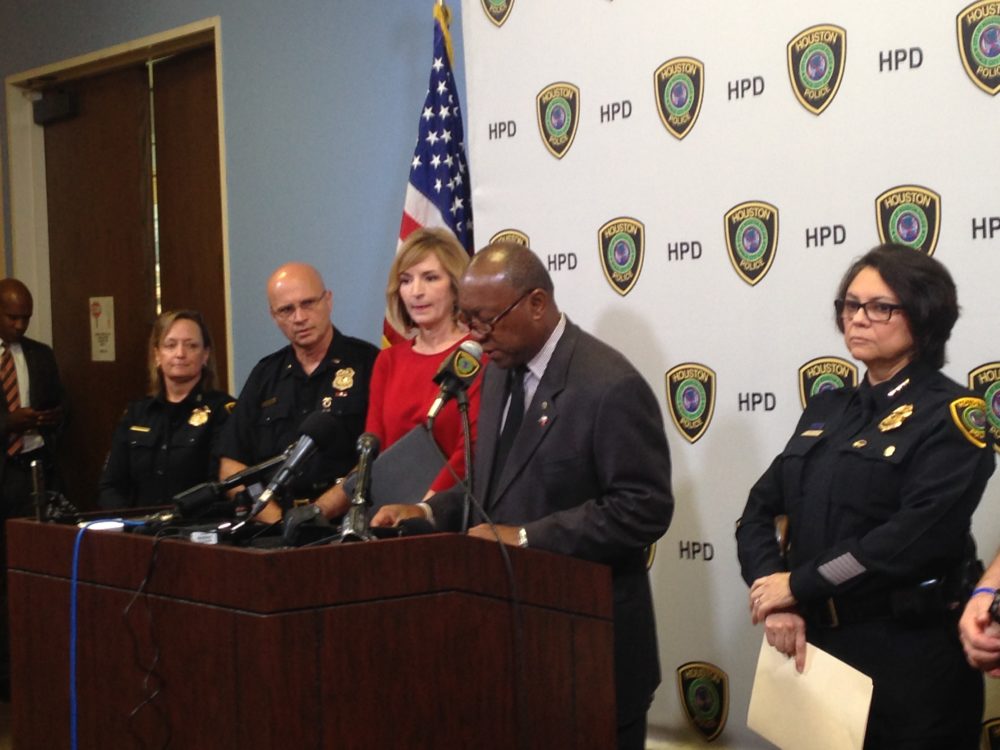 Houston Mayor Sylvester Turner announced Monday the results of an investigation about the sale of synthetic marijuana, which has become an ongoing mission for the Houston Police Department, HPD.
Accompanied by HPD's acting chief Martha Montalvo and Harris County District Attorney Devon Anderson, Turner held a press conference at HPD's headquarters to inform about the arrest of two men, Naushad Ramzan-AliPradhan (58 years-old) and Rafeeq Panjvany (54 years-old), who have been charged with delivery of synthetic cannabinoids in the 208th State District Court.
The investigation began in early July through an anonymous tip and culminated with the arrest of the two men on September 14th.
HPD recovered more than 4,000 packages of Kush—the common name of the drug— with a street value of over 400,000 dollars.
HPD Sergeant Marsha Todd said they are making progress in the fight against Kush and detailed that "the Narcotics Division right now has made approximately 46 total arrests from various stores and other locations since our Kush initiative began in late June."
"We've seized hundreds of pounds of Kush, along with various assets of the proceeds from the sale of these synthetic drugs," Todd added.
Kush has been in the news recently after an incident at Hermann Park, when about ten individuals were taken to local hospitals for overdoses of synthetic marijuana.
Turner said Kush has become a national epidemic and Houston is no stranger to its effects.
"In the four months since it was created," the Mayor noted "HPD's public intoxication team has responded to approximately 600 calls, resulting in nearly 500 individuals taken off the streets and admitted to the City's sobering centers."
HPD officials emphasize they are trying to go after the suppliers to have a long term effect in their fight against this drug.
The public can submit anonymous tips through the website www.stopdrugshouston.org.