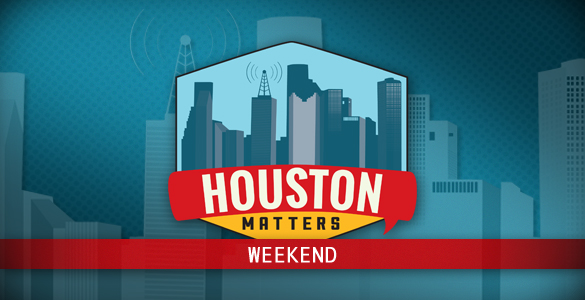 New rules proposed by Texas Gov. Greg Abbott and the state's Health and Human Services Commission would change the way fetal tissue is disposed of after medical procedures like abortions, requiring burials or cremation instead of long-standing procedures allowing disposal in sanitary landfills.
But it would also apply to miscarriages or ectopic pregnancies terminated in doctor's offices. That led the Texas Medical Association and the Texas Hospital Association to write a joint letter seeking clarification on who would pay for the increased costs associated with this new rule — and whether it would also require a death certificate that would become part of a public record.
Some, like State Sen. Paul Bettencourt, argue this new rule respects the dignity of life. Others see it as another thinly veiled way to pressure women out of having abortions.
To hear both sides of the debate, we talk with Sen. Bettencourt and Trisha Trigilio, staff attorney with the ACLU of Texas.
Also this hour…
The Future of Affordable Housing in Houston
The Houston Housing Authority is a city agency tasked with developing affordable housing in the city through a federal low-rent public housing program and a housing voucher program. HHA has proposed eight projects in the last three years. Five of them have been blocked, and while the agency has redeveloped existing properties, purchased land and developed blueprints it hasn't actually built any new housing in a decade.
The agency's outgoing chair, Lance Gilliam, points to "third-party" roadblocks. Take two of the proposed projects, in Acres Homes and on Fountain View Drive: Mayor Sylvester Turner said he'd block the housing authority's project at 2640 Fountain View (in one of the wealthiest zip codes in Houston) because the project's per-unit cost was too high. And Gilliam says fair housing advocates criticized a plan to build affordable housing in Acres Homes because the neighborhood was, in his words, "too black and too poor."
The root of the problem is this: fair housing advocates want such projects built in "high opportunity neighborhoods," a policy upheld by the Supreme Court. But inevitably, residents in those neighborhoods question costs and the impact on property values, school population and crime. And with no formal affordable housing plan in place, identified projects don't go forward.
How do we end this cycle and get some new affordable housing built in Houston?
We discuss that question with three guests: Chrishelle Palay, co-director, Texas Low Income Housing Information Service; Dr. Assata Richards, director of Sankofa Research Institute and the former chair of Mayor Sylvester Turner's transition committee on housing; and Tom McCasland, interim director forHouston Housing and Community Development Department (HCDD).
What's Houston's One True Nickname?
Then, Houston sure has a lot of nicknames. There is something inherently cool about a city that isn't just one thing.
Our city's many nicknames reflect Houston's connections to climate (the "Bayou City"), culture ("H-town"), industry ("Space City") — even our openness a decade ago in taking in Hurricane Katrina evacuees ("The Big Heart"). Classy.
We discuss the history and popularity of Houston's many nicknames — and seek out your favorite — as we talk with Matthew Clavin, professor of history at the University of Houston.
Understanding the Tradition of Homecoming Mums
Finally, if you grew up here in Texas, you might well be familiar with the tradition of homecoming mums: corsages given to dates for the high school homecoming game and dance.
It's a tradition that persists, but as Houston Matters' Paige Phelps reports, the mums — and the decorations that accompany them — have grown so large and elaborate they might need to be given via forklift.
Houston Matters Weekend airs every Saturday at 1 p.m. on News 88.7. If you have questions or comments about something you hear, e-mail us at talk@houstonmatters.org. |Â News 88.7 Program Lineup