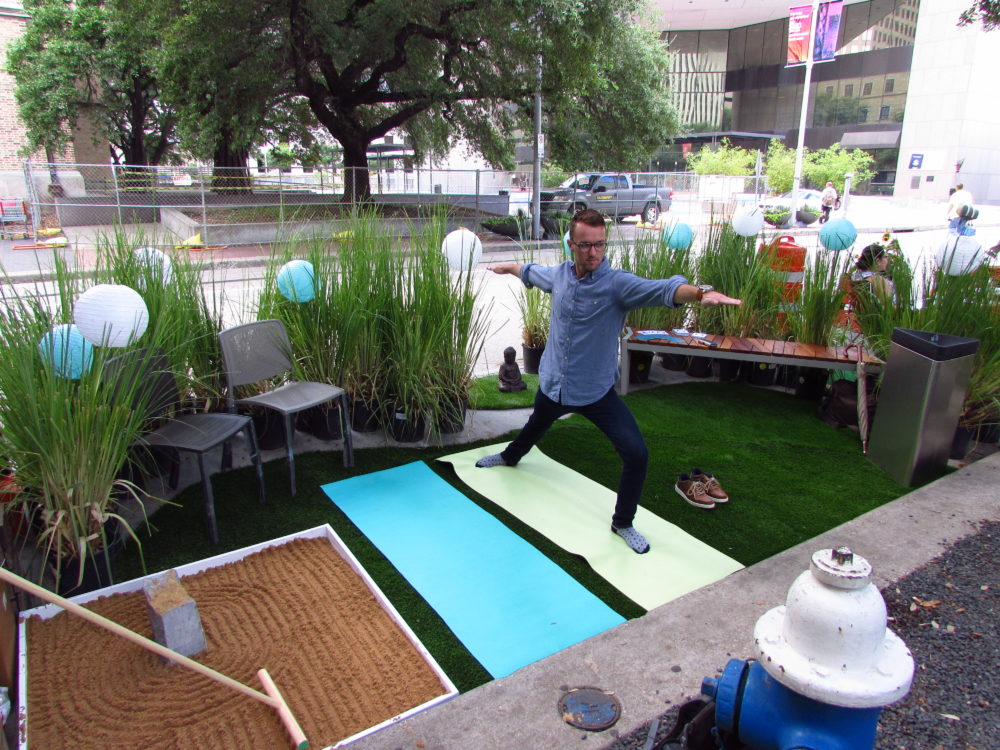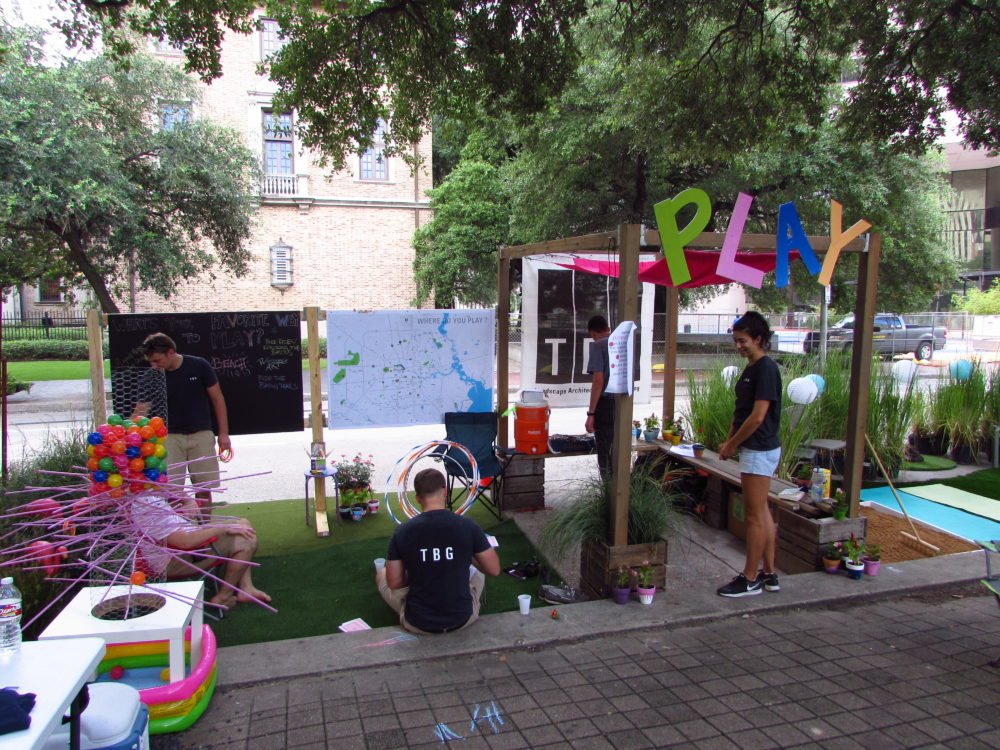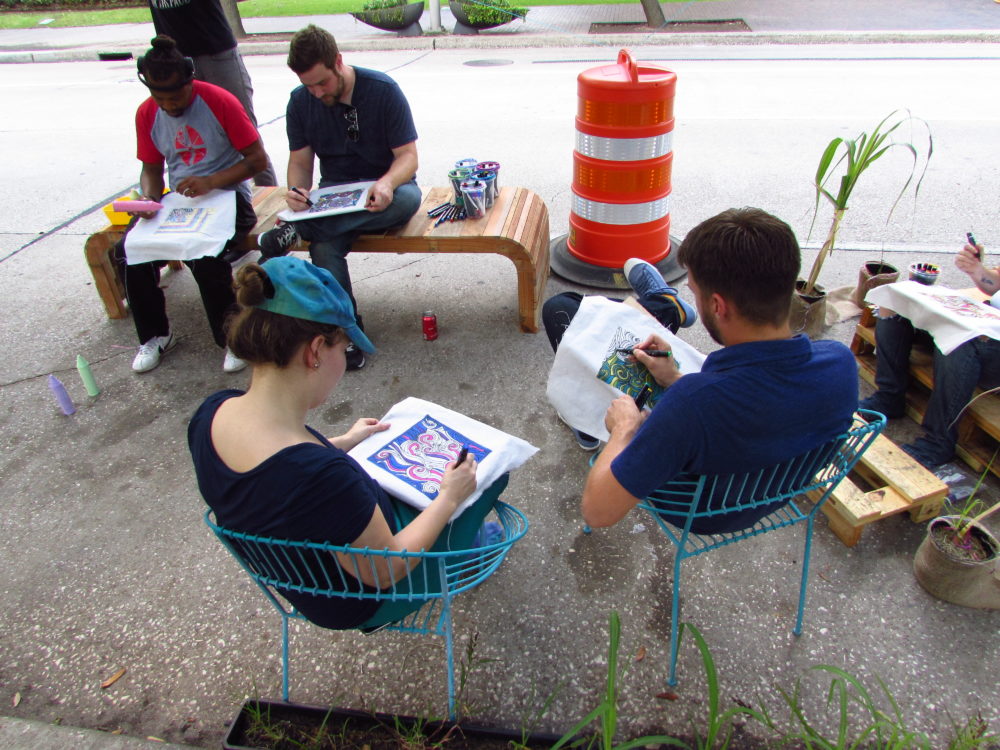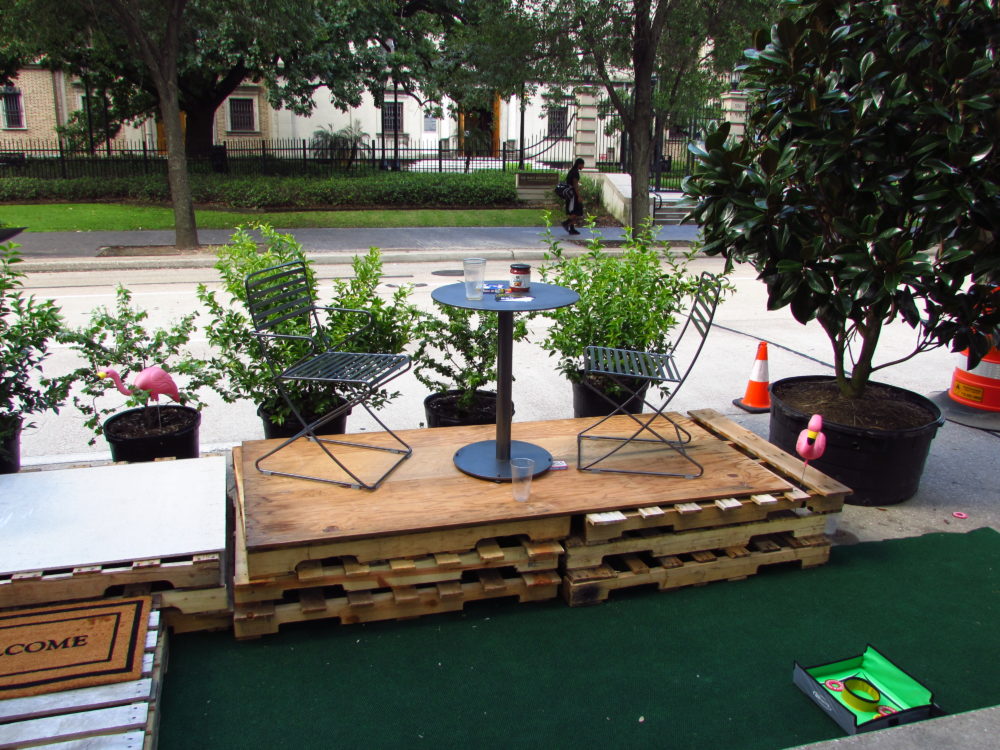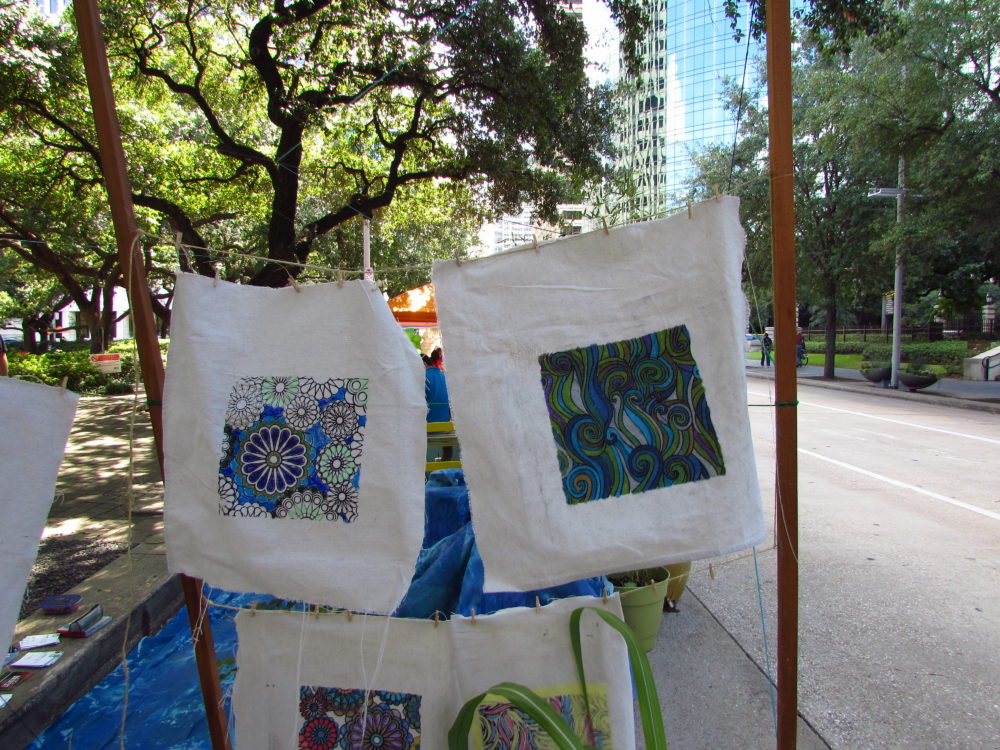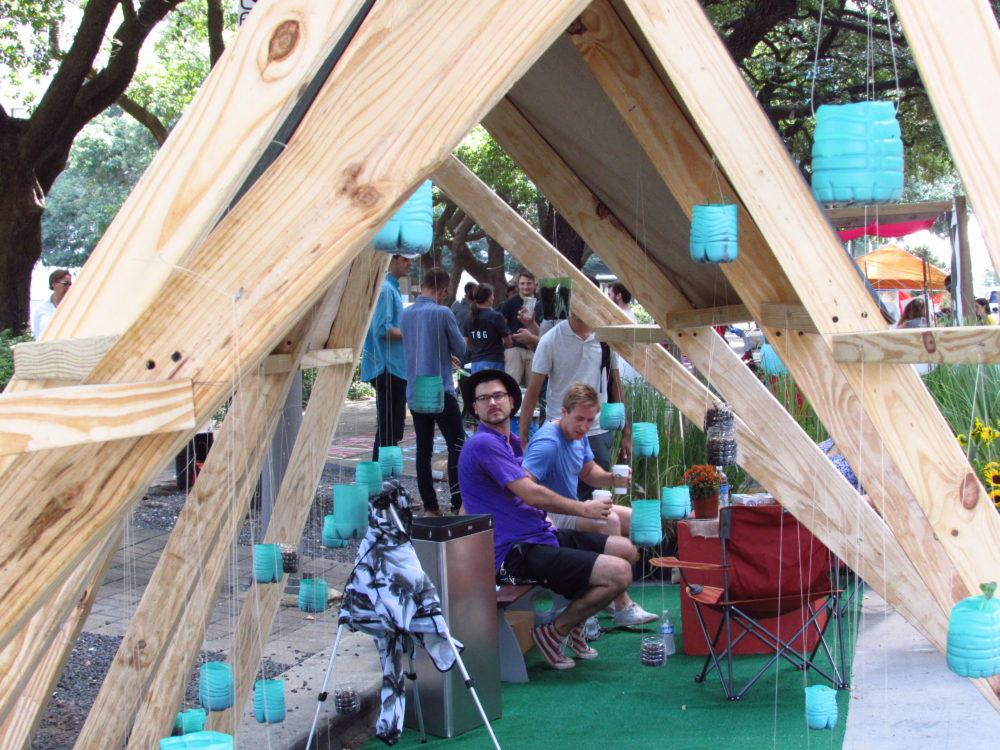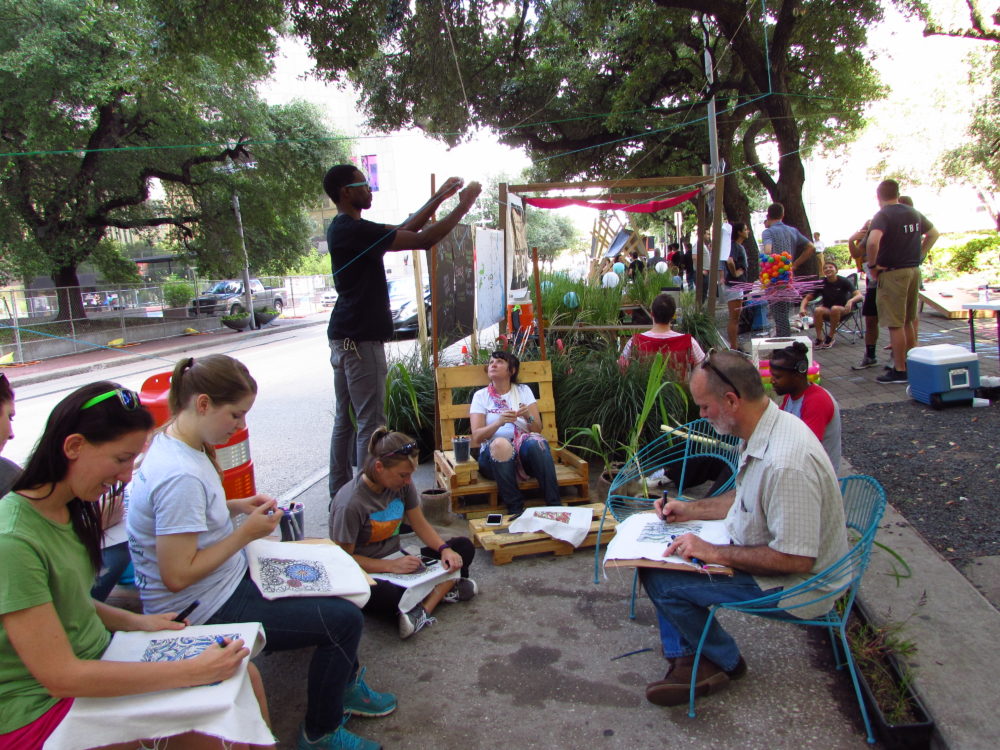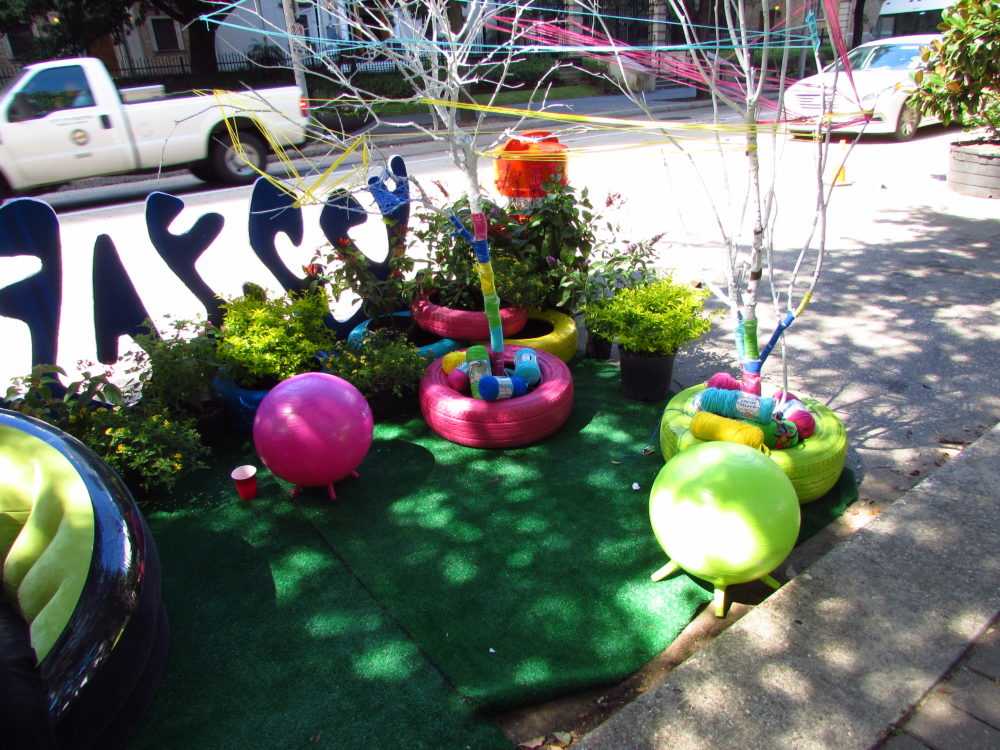 On a normal day, this 9'x18' space on McKinney Street is used for parking a car. But for a few hours on a busy workday, it became a space for meditation, a tiny zen garden in the shadow of Houston City Hall.
Brendan Cloney is with Clark Condon Associates, the landscape architecture firm that designed the garden.
"We printed out some guided meditation cards," says Cloney. "We have our little sand and rock garden and some yoga mats, just for people to really be able to relax and just kind of get a moment to themselves."
Cloney's firm was just one of the groups that transformed downtown parking spaces for PARK(ing) Day. It's a global event that started about 11 years ago, where parking spots are reimagined and turned into "parklets."
"We really wanted to drive the idea of PARK(ing) Day home by saying, hey, we want to take over vehicular space and reclaim part of the city as pedestrian and open space," adds Cloney.
Next to the small garden, a parking space was turned into a playground, complete with games and hula hoops. Down the block, another spot was transformed into an art studio, where visitors could do some painting.
The effort was coordinated by the Rice Design Alliance at Rice University. Spokesman Allyn West says the purpose of PARK(ing) Day is to call attention to the large amount of urban space that's used for vehicles.
"At the end of one's life you don't say, I wish I would have sat in traffic more," says West. "You say, I wish I'd gone to more parks. I wish I'd had more conversations with friends. In some ways this is an excuse to do the things that later in life we lament we didn't do enough of."
And if you didn't get to see the tiny parks, they're already gone. They had to be taken down in time for the afternoon rush so cars could reclaim the streets.