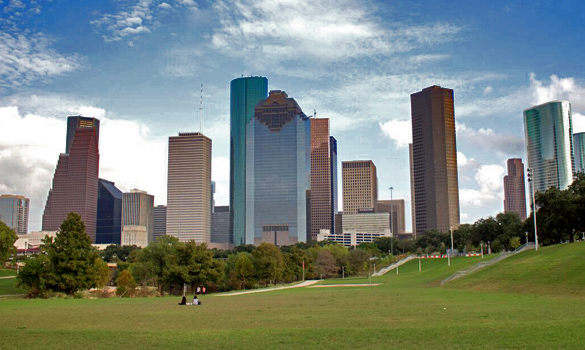 Almost like a drumbeat, Houstonians know – and love to repeat – the notion that we are the "most diverse city in America."
And Dr. Stephen Klineberg, co-founder of the Kinder Institute for Urban Research at Rice University, says that's correct. Houston exhibits something called "the entropy index," meaning our city comes closer than any other major city of having a population that is evenly balanced as one-fourth Asian, one-fourth African American, one-fourth Latino and one-fourth Anglo.
And that might be enough to give Houstonians with civic pride a case of the diversity warm-fuzzies. But...something's missing. Are those diverse populations as diversely interspersed throughout Greater Houston? Despite its diversity, is Houston in fact segregated by race? Or is it segregated by some other factor?
As Dr. Klineberg explains to Houston Matters producer Paige Phelps, to find a good example of how Greater Houston deals with diversity, you need to look outside Harris County all together at nearby Ft. Bend County.
(Photo: Derek Stokely, Houston Public Media)