Every year, thousands of people take to the streets of downtown Houston for Theater District Open House. They can take tours, see free performances, interact with the performers, and get deep discounts on season subscriptions.
It's also a chance for smaller arts groups to get their names out. Inside the crowded lobby of Jones Hall, Houston Chamber Choir's Paige Myrick stops to chat with a person waiting in line to spin a prize wheel nearby. The non-profit was founded more than 20 years ago and employs 24 professional singers. Myrick attends concerts by other local groups with similar programming and noticed that they share many of the same audience members, which made her think.
"There's a lot of power in coming together, rather than kind of isolating our audiences," Myrick says. "Because there's no doubt about it, we all overlap."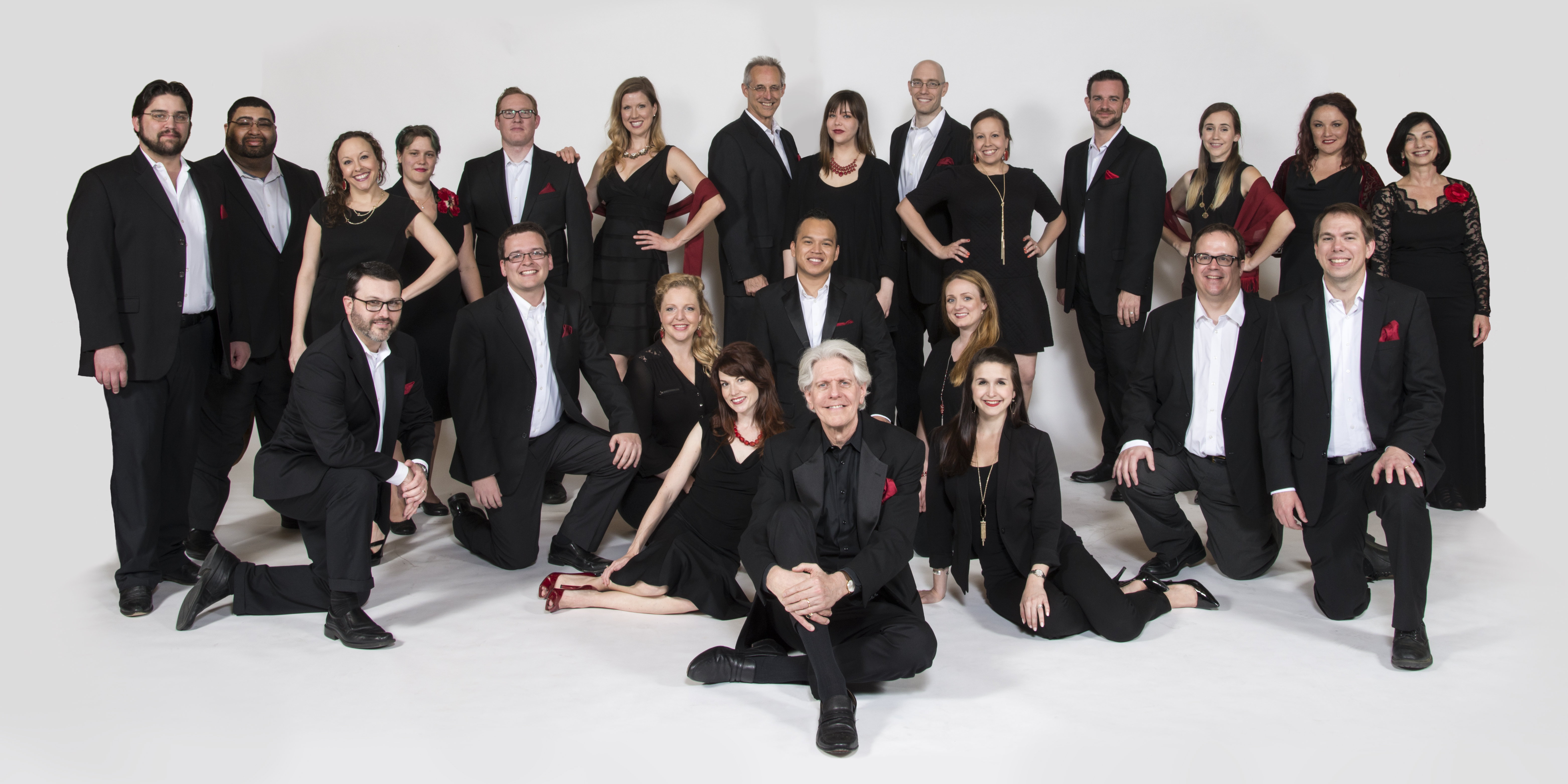 She noticed something else: The audience demographics of the concerts skew more towards baby boomers and less towards millennials. So she approached the directors of four other groups and suggested they create a special subscription package for young professionals. They're calling the series Circle of Fifths, a play on the term referring to key signatures in music.
"(We're) kind of going further, thinking about addressing an ongoing issue that we all have in the arts, which is how to cultivate a younger audience so that we do have a future," Myrick explains.
Also manning a table at open house is Da Camera's Leo Boucher. For nearly 30 years, the organization has brought jazz and chamber music performances to the Houston area.
"We have experimented with a young professionals group and honestly, didn't have a lot of luck getting it off the ground," Boucher says. "So we thought this would be another way to try it."
The young professionals groups within some of Houston's larger arts organizations have seen growth in recent years but it's an uphill battle for some of the smaller ones.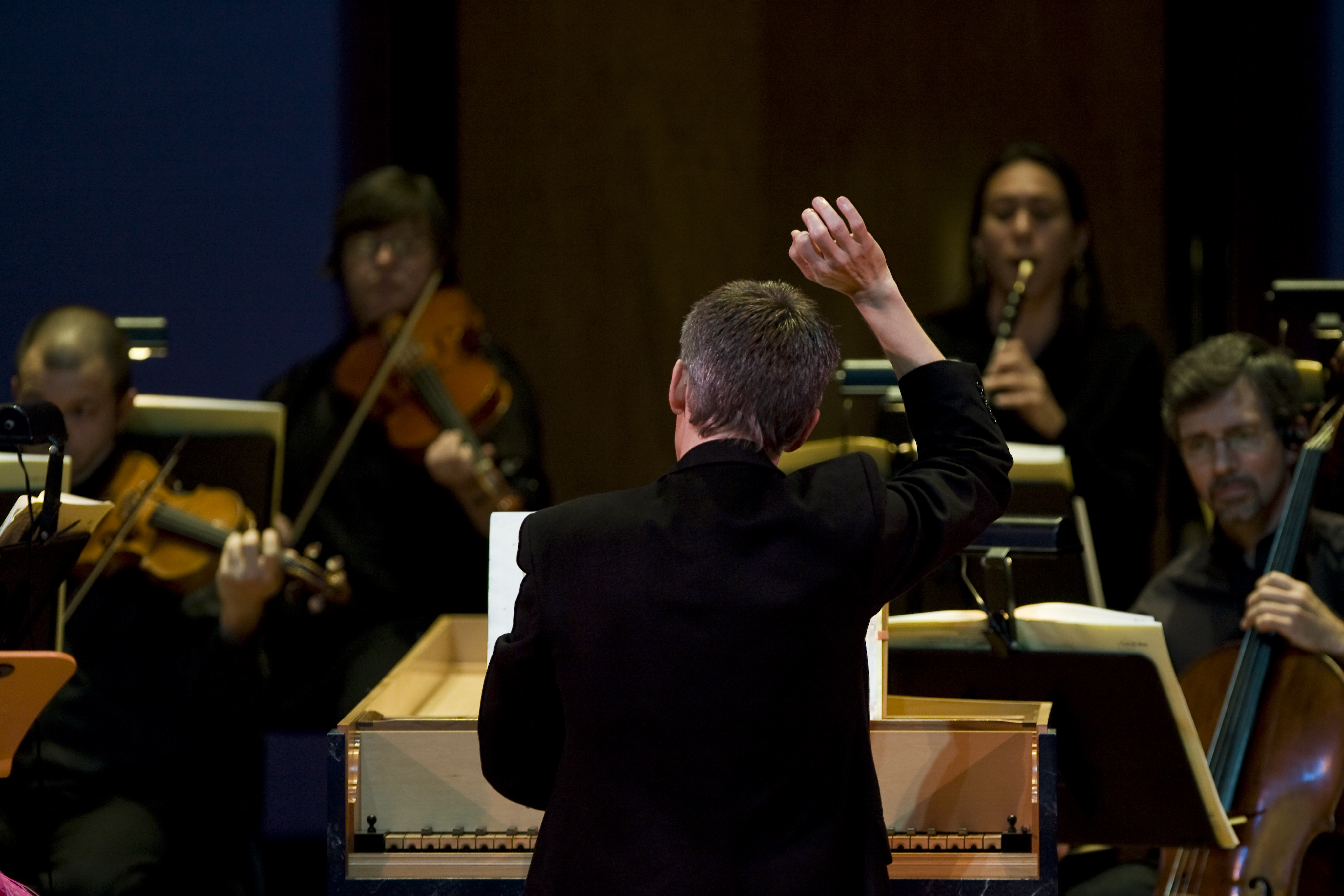 Along with Houston Chamber Choir and Da Camera, Circle of Fifths includes the River Oaks Chamber Orchestra, Ars Lyrica Houston, and Mercury. For $99, the subscription includes tickets to a concert given by each group throughout their upcoming season. Ars Lyrica Houston's Jacqueline Altobelli says making these shows accessible to a young population on a tight budget was a top priority.
"We're not actually making any money on this," she says. "It really was to brand the opportunity.... To not let go of those young professionals (and) to let them know that there is still an opportunity to be active in the arts."
Since announcing their series last month, about 40 Circle of Fifths subscriptions have been sold. One patron is 32-year-old Georgia McBride, who's a consultant for non-profits.
"I learned about it and I thought that this was something that we've needed in Houston for a long time," she says. "I was really excited to subscribe to the first season."
Another subscriber is Morgan Gaskin Thomas, a 34-year-old attorney. She played flute in middle school and high school in Missouri City and has been a fan of classical music ever since. She subscribed to Circle of Fifths as a way to become more connected with the local arts scene. Thomas wasn't familiar with the groups in the series and that's partly what made her want to try it.
"I probably should've done something like this a long time ago," she says. "I'm just glad that I'm able to do it. Houston is such a cultural hotbed and I don't know if a lot of people appreciate that."
All of the groups in Circle of Fifths were founded at least a decade ago. A couple go back well over two decades. That's an impressive feat during a time when the economy has experienced peaks and valleys. But staying successful involves keeping an eye on the horizon and adapting to change.
Myrick says she hopes that this will encourage newcomers to become invested in the organizations for the long term. They'll have a better idea of how popular the series will be after the launch party, set for October 5th.