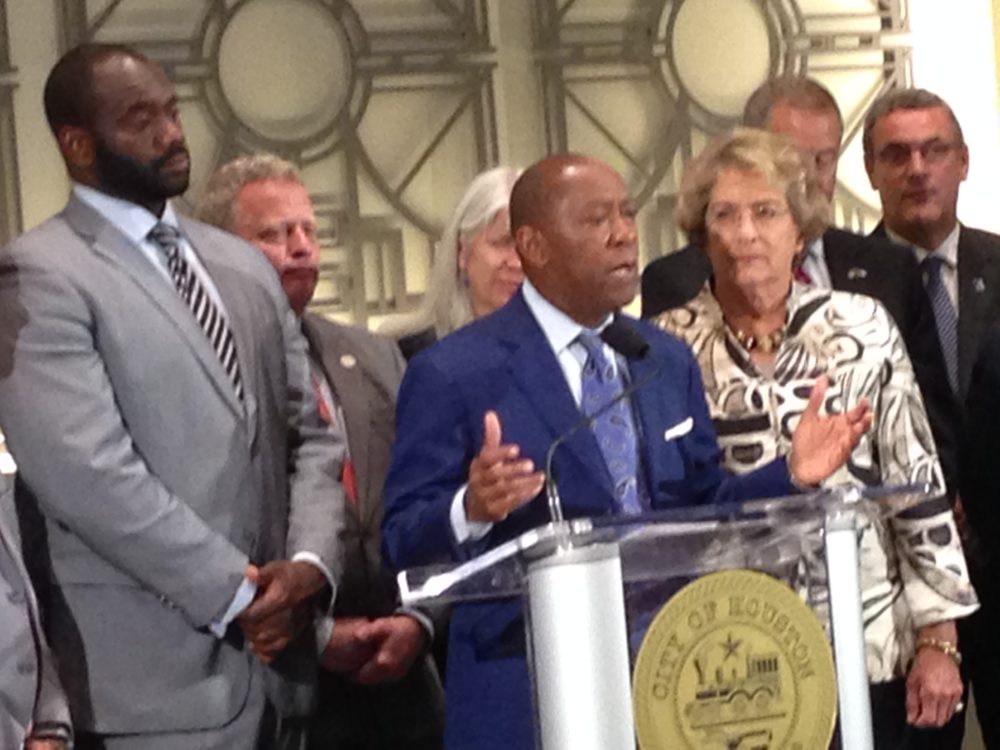 Houston Mayor Sylvester Turner announced on Wednesday a preliminary plan to reform the city's pension system.
Turner says it would immediately decrease the city's unfunded liability by $2.5 billion.
At a press conference held at City Hall, the mayor noted that if the city implemented the reform he proposes its liability would progressively decrease during 30 years and, after that period, it would be paid off.
Among other measures, the reform calls for lowering the assumed rate of return on pension investments to seven percent, which is currently the national trend for pension systems, according to Turner.
"Based on our study and review, and talking with others, over the last seven months there is no other solution that provides the relief and the certainty of the plan I am announcing today," the Mayor said.
If the plan went ahead, Houston police officers, firefighters and municipal workers would experience changes in benefits that would mostly impact cost of living adjustments.
Bill King, a local businessman and former opponent to Turner in the race for mayor, reacted saying he doesn't think the proposal is sustainable and noted that "until we move to a defined contribution plan, like the private sector did two or three decades ago, we're not going to solve this problem."
Turner acknowledges the police officers and the municipal workers fully agree on the initial proposal, but the firefighters are not completely committed yet.