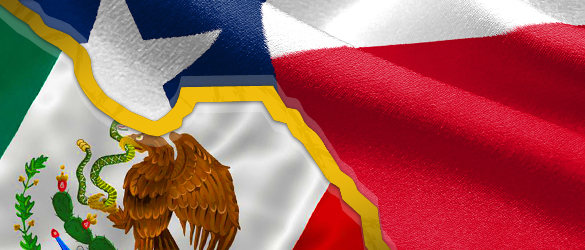 UNICEF (The United Nations International Children's Emergency Fund) last month released a report on the number of unaccompanied children coming into the United States from Central America. According to the report, nearly 26,000 unaccompanied children were apprehended at the U.S. border in the first six months of 2016. The report also touches on the importance of legal representation for these children.
While unaccompanied minors apprehended in the U.S. are guaranteed an immigration court hearing, they are not entitled to a court-appointed attorney.
On this edition of Houston Matters, we discuss local efforts to represent unaccompanied immigrant children in deportation proceedings and how another wave of kids entering the country illegally is impacting those resources. We welcome your questions for Liz Shields, supervising attorney with the Houston-based nonprofit Kids In Need of Defense (KIND).
Also this hour:
Gaps in Information in Officer-Involved Shootings
The Texas Tribune just released results from a yearlong investigation into data about police shootings from departments in the state's 36 largest cities. That data indicates there were 656 incidents of officer-involved shootings in those cities between 2010 and 2015. But that may be an incomplete picture. We find out why the total number of incidents and the race or ethnicity of some involved remain uncertain, despite a Texas statute requiring law enforcement to track and report that information.
The Full Menu Foodies Dish on Restaurants in The Woodlands
We turn each month to a panel of Houston-area food writers — our "gaggle of foodies" — to dish on some of their favorite restaurant options throughout the region. In recent months, we've asked CultureMap Houston's Eric Sandler, Katharine Shilcutt of Houstonia Magazine and David Leftwich of Sugar and Rice Magazine to suggest dining options in different areas of Greater Houston. Today, we ask them to fix their palates on great places to eat in The Woodlands.
Houston Writer Takes Non-Traditional Literary Path
Houstonian Miah Arnold is a different kind of writer. Many of the literary mindset opt for a career in academia to earn a living while honing their craft. But Arnold's path took a different turn. She's created her own writing studio to help others find their literary voice. Arnold shares her journey as a writer, and her decision to opt out of academia.
Houston Matters offers a free daily, downloadable podcast here, on iTunes, Stitcher and various other podcasting apps.