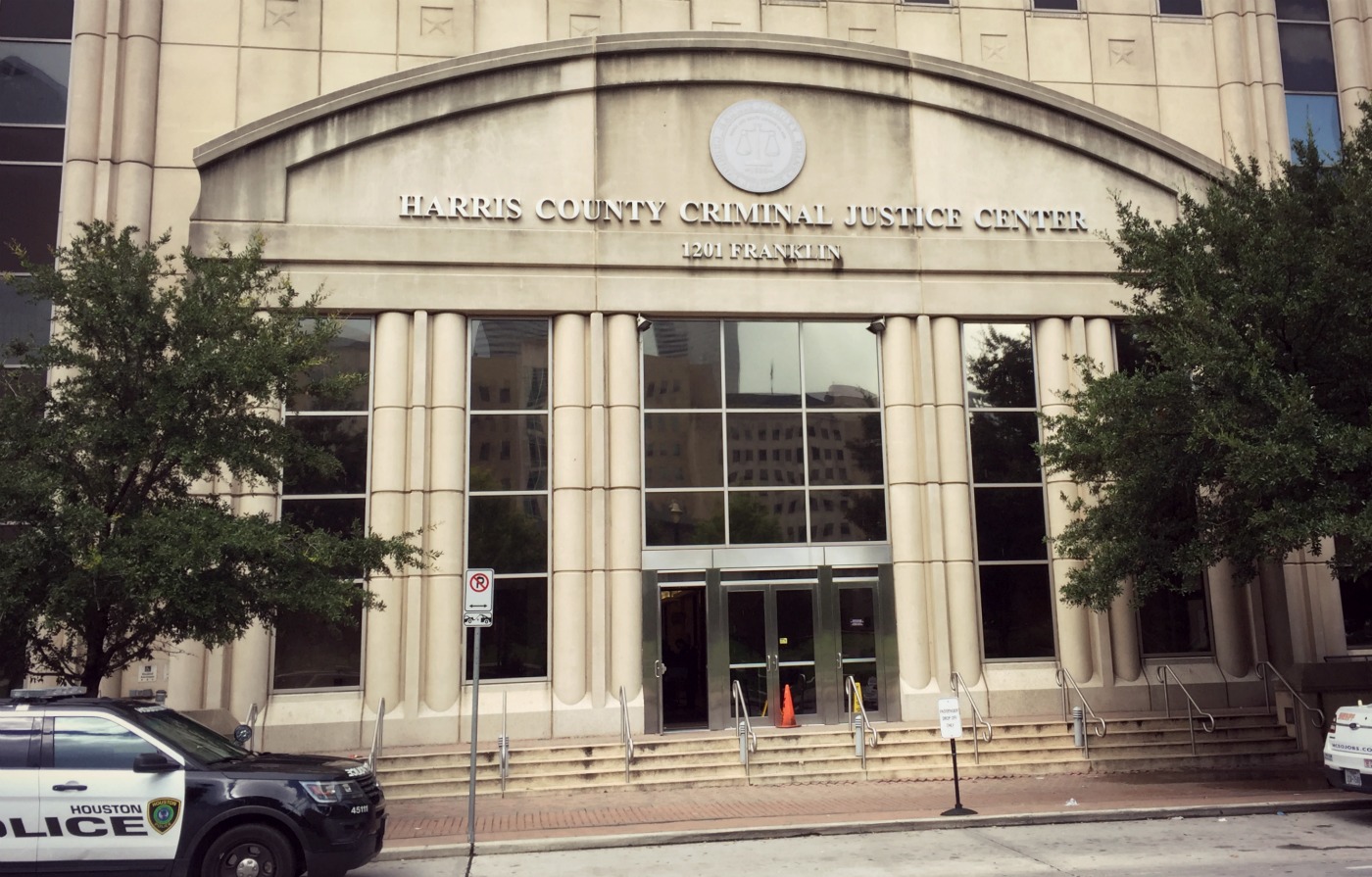 Last December (2015), a rape victim was housed for nearly a month at the Harris County Jail in order to ensure she would testify against a serial rapist who assaulted her. The prosecutor concluded it was the only viable option after she suffered a mental breakdown on the witness stand and said she would not return to testify the next day.
Now the woman (referred to as "Jenny" to protect her identity as a rape victim) is suing Harris County, the Harris County Sheriff's office, a prosecutor and a guard. And her attorney is calling for an independent investigation of the incident.
Producer Edel Howlin explores how the woman ended up housed in the jail in the first place and what steps are being taken to avoid something similar in the future.
(Above: The Harris County Criminal Justice Center in downtown Houston. Photo: Edel Howlin, Houston Public Media)
MORE:
Harris County DA Still Faces Controversy Over Jailing of Rape Victim (News 88.7, July 27, 2016)
D.A. Answers Questions, But Victim's Ordeal is Unforgiveable (Houston Chronicle, July 23, 2016)
Rape Victim Jailed After Breakdown on Witness Stand Files Federal Lawsuit (Houston Chronicle, July 20, 2016)