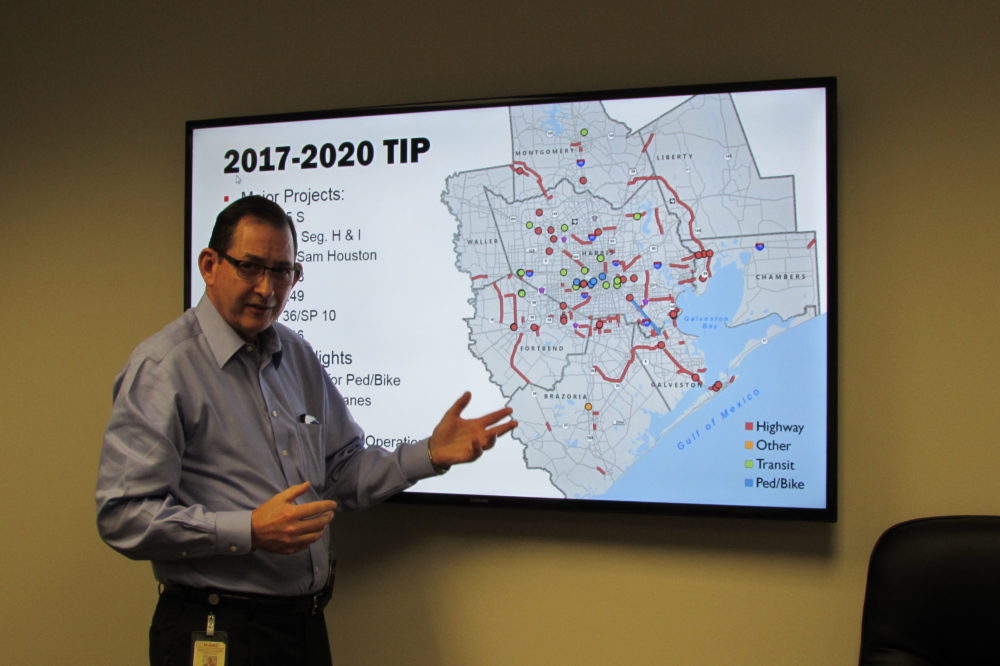 The Texas Transportation Commission has just approved $70 billion for mobility projects around the state over the next ten years. Some of that money is coming to Houston for work that's designed to ease congestion and improve air quality. News 88.7 Transportation reporter Gail Delaughter talked about those projects with Alan Clark, Director of Transportation Planning for the Houston-Galveston Area Council.
Clark says the Houston region could get $4-5 billion, and they should have a final number in November.
"It will be used based upon the identification of needs in several areas, like safety, bridges that need to be replaced, areas like ours that are highly congested where we need additional capacity or perhaps reconstruction of roads to make them work better."
So what are some specific projects?
"We'll be continuing to improve roads like I-45 South. We'll be working on continuing a lot of improvement on State Highway 146. We have highways in slightly less developed areas but ones that are important for moving goods or hurricane evacuation."
And what about bike and pedestrian projects?
"Our local governments and the State of Texas have adopted policies to evaluate the need for bicycles and pedestrians anytime they are rebuilding, reconstructing, or widening existing highways."
Click above to hear the full interview.