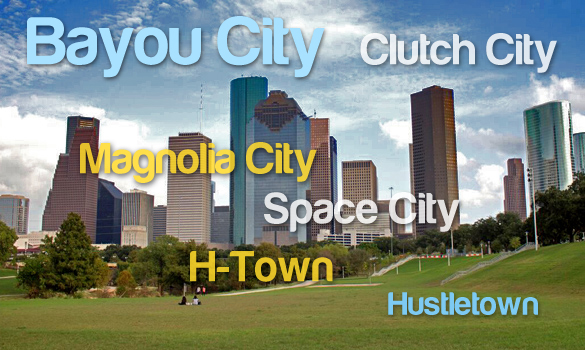 Houston sure has a lot of nicknames. There is something inherently cool about a city that isn't just one thing.
Our city's many nicknames reflect Houston's connections to climate (the "Bayou City"), culture ("H-town"), industry ("Space City") — even our openness a decade ago in taking in Hurricane Katrina evacuees ("The Big Heart"). Classy.
We discuss the history and popularity of Houston's many nicknames — and seek out your favorite — as we talk with Matthew Clavin, professor of history at the University of Houston.
(Photo: Derek Stokely, Illustration: Michael Hagerty | Houston Public Media)