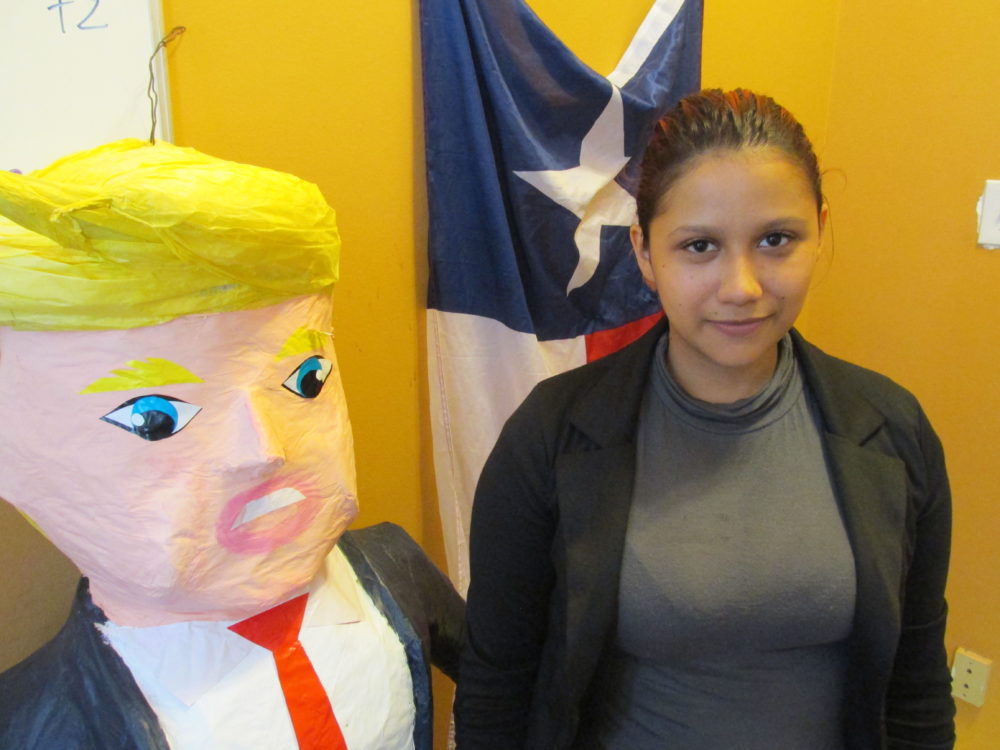 TOP – the Texas Organizing Project – will be hosting a workshop for undocumented immigrants Saturday.
Silvia Chicas, TOP's immigration services coordinator, said they will screen undocumented immigrants to see if they're eligible for legal status under DACA – Deferred Action for Childhood Arrivals – or as a refugee, for example.
And they will provide an update on the latest immigration laws.
Chicas said this will help protect vulnerable immigrants from notarios, unqualified people who falsely market themselves as legal experts."So that notarios and other attorneys that are not reliable will not prey on folks that are really hoping to see something and maybe don't understand everything that's going on," she said. "So they won't be taken advantage of."
The anti-immigrant rhetoric from Republican presidential candidate Donald Trump has gotten more immigrants interested in the political process, Chicas said.
"People that can't vote and are undocumented are trying to get their family members to vote on their behalf and for their futures," she said. "And then people that maybe, perhaps didn't have an interest in voting before now definitely do have an interest in voting."
Chicas said as two of Obama's immigration policies, DACA and the related DAPA – Deferred Action for Parents of Americans and Lawful Permanent Residents – are in legal limbo, TOP's advocacy focuses now on a municipal ID that would give undocumented immigrants at least a locally legal status.
The immigration workshop takes place Saturday, Sep. 3, at 10 a.m. at the TOP offices in Midtown, 2404 Caroline St.