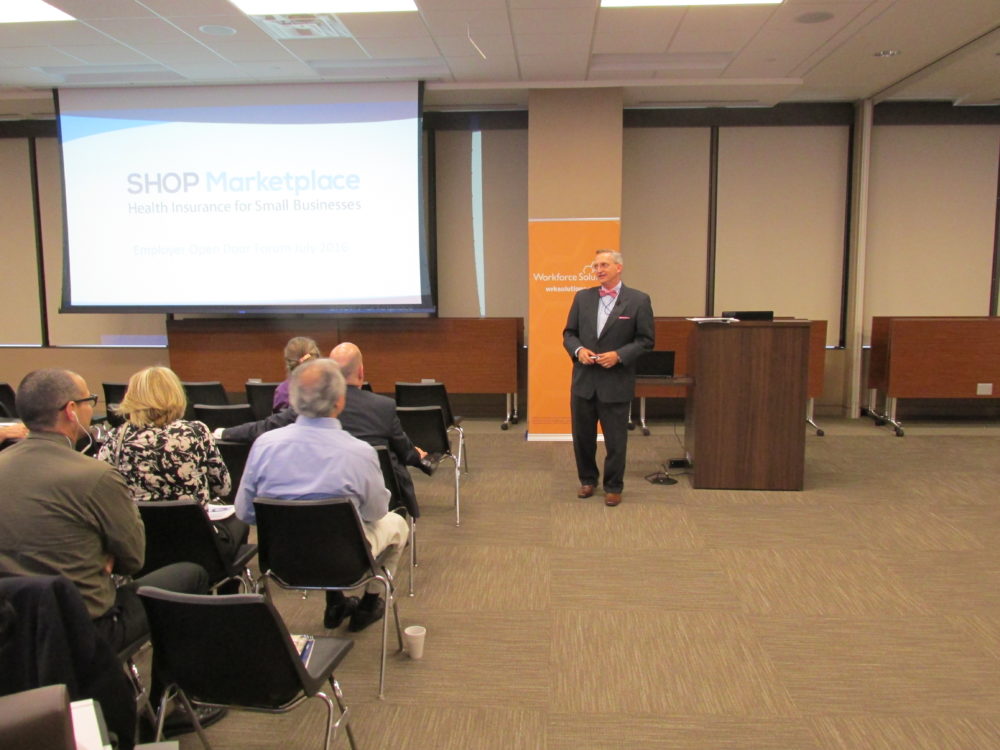 The Affordable Care Act provides health insurance for individuals who don't get it through an employer, but it also has a program for small businesses.
To learn more about that, more than 90 people signed up for a Tuesday afternoon workshop at the offices of the Houston-Galveston Area Council in the Greenway area. The group included business owners as well as insurance counselors.
It was led by Michael Coulter with the Centers for Medicare and Medicaid Systems, the agency that runs the federal healthcare exchanges under the U.S. Department of Health and Human Services.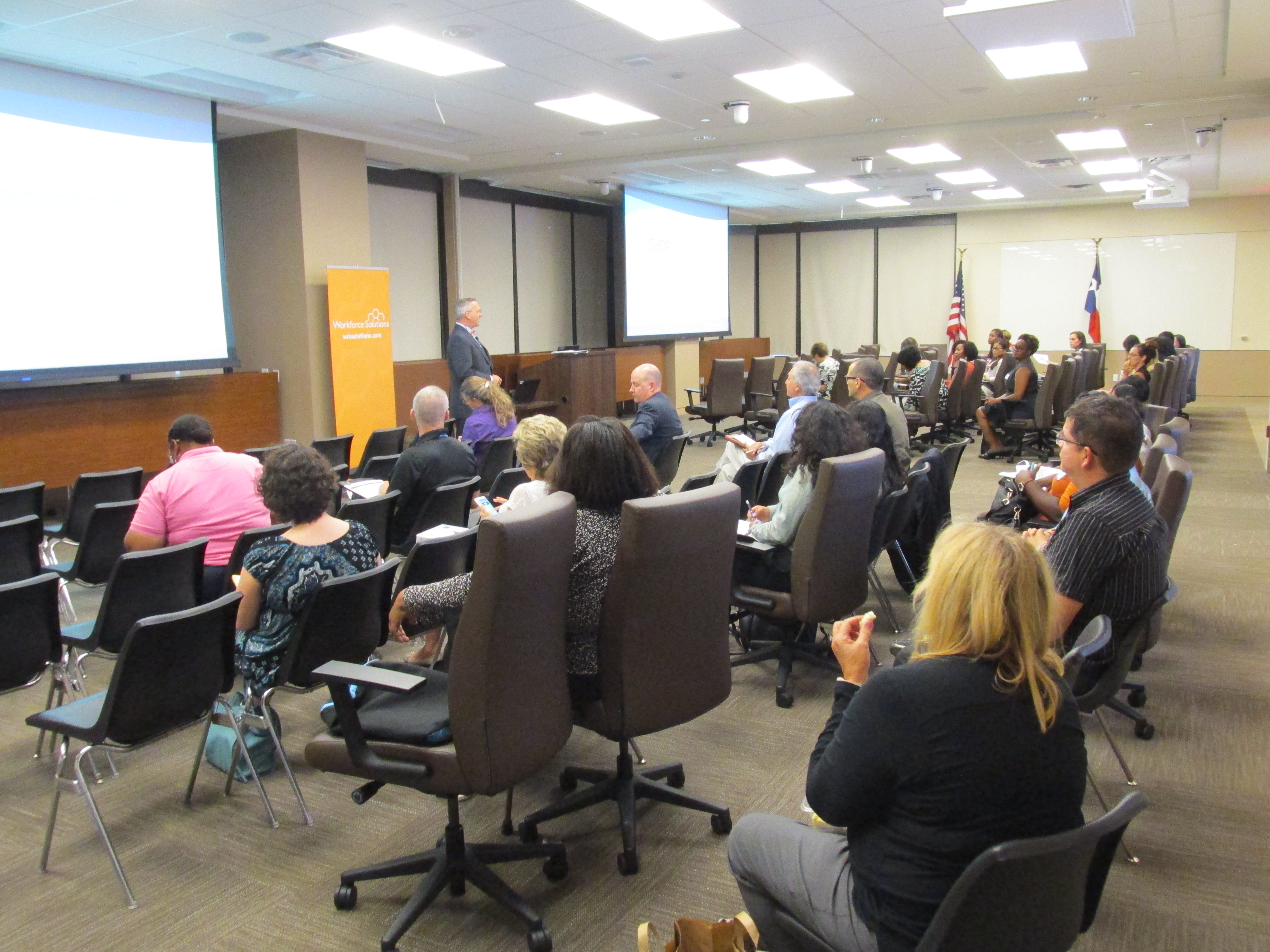 He informed workshop participants about the Small business Health Options Program, or SHOP.
"Typically health insurance benefits have only been able to be offered to employees of large businesses, large corporations," Coulter said. "And now through the SHOP program as part of the Affordable Care Act, we're able to offer big business benefits to small business employers."
That's because the feds will pay up to half of an employer's health insurance costs, as long as they don't have more than 50 full-time employees.
Coulter said not a lot of small business owners know about that.
"People just are busy running their businesses," he said. "And they don't have time to think about these other activities that go along with running a business, like getting health insurance or other benefits for their employees."
One of those attending the workshop was Wing Lau, an accountant for a logistics business with 11 employees. Six of them are salaried and the company provides them with health insurance.
Lau said they want to offer health coverage to their five hourly workers as well. The question is just whether the company can afford to.
"If we can provide the half interest for them, it would be benefit for them on their side," she said. "Also eventually will benefit for our company because they will be stable."
Small businesses can sign up for SHOP at any time during the year.
The program isn't new, but Coulter said his agency is making a more conscious effort to get the word out.