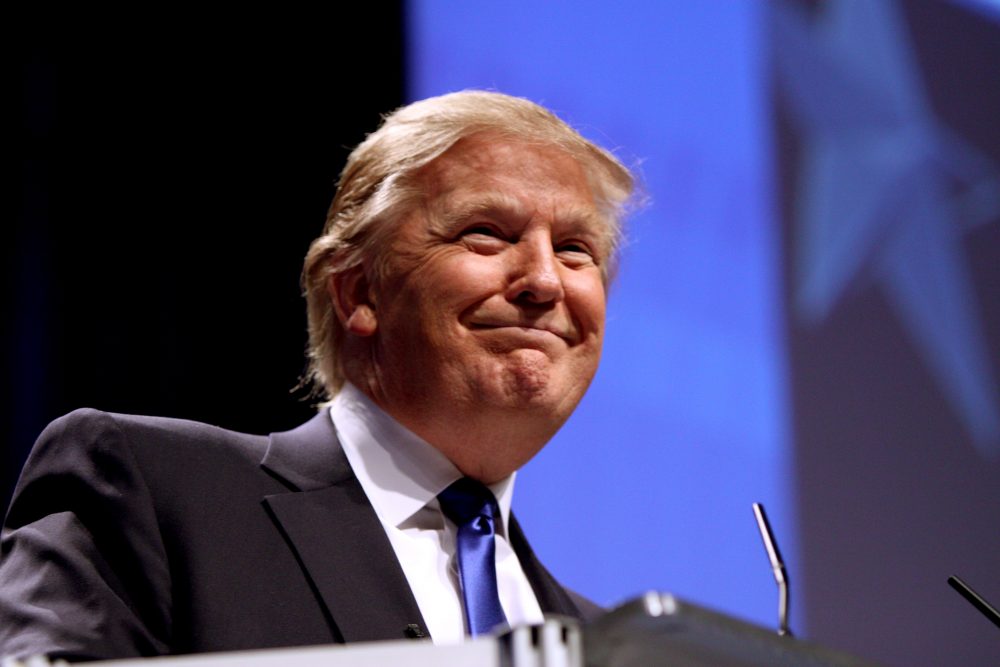 Donald Trump is trailing Hillary Clinton among registered Catholic voters. A new poll by the non-partisan research organization PRRI finds Trump down by 23 points. That raises serious concerns for the Republican presidential nominee across the South, including Texas.
Catholics make up about a quarter of the U.S. electorate. They've comprised a swing vote for decades. But Trump has taken a hard line on immigration, and has publicly criticized Pope Francis for criticizing him. It all seems to be driving away many Catholics that previously backed the GOP.
"You tend to find more Republican Catholics in the South, not surprising," says Jon Taylor, chair of the political science department at the University of Saint Thomas. "You tend to find more Democratic Catholics in the North and in the West. And so this is actually kind of a significant thing. If you're starting to see Catholics move away from the Republicans in general and Trump in particular this year in the South and in the Southwest, that bodes ill for Republican candidates across the board, up and down the ballot and in the future."
Taylor says that's especially true in Texas, where there's a large overlap between the Catholic and Latino populations.
Trump has made a concerted effort to reach out to white evangelical Protestants. The PRRI poll shows him leading Clinton among that group by 39 points. But Taylor says it's unclear whether that will be enough to make a difference. The last two elections in which Catholics tilted Republican were 2000 and 2004 – both narrow wins for George W. Bush, both with significant support from Latinos.