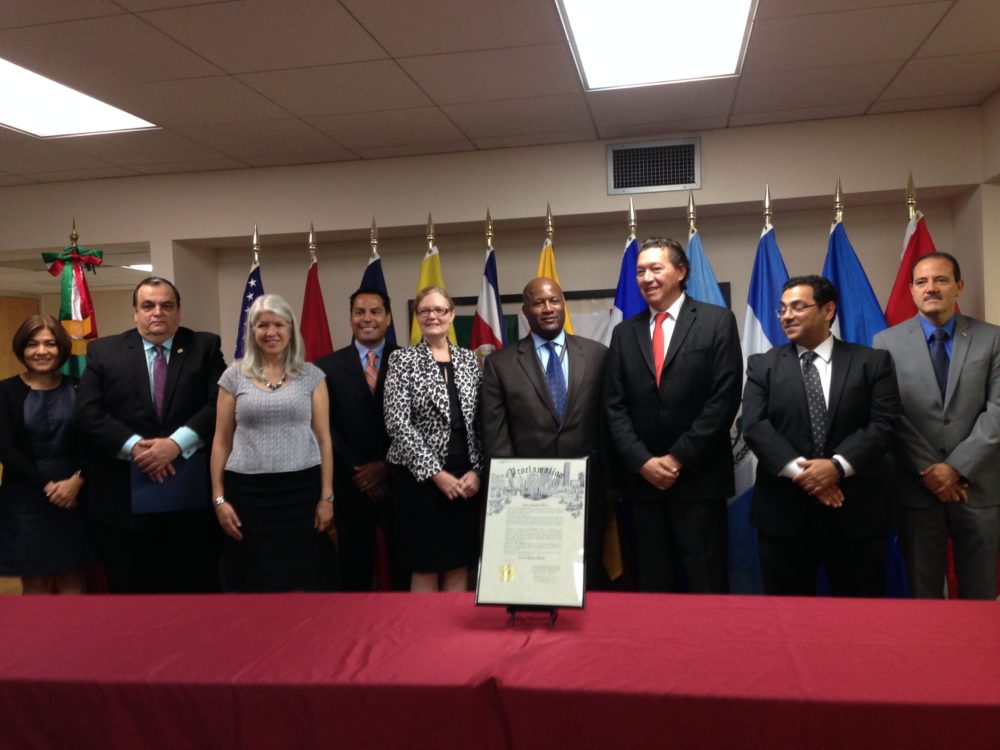 Advocates with the Department of Labor, DOL, are spending this week in Houston, in an effort to inform immigrant workers about their rights.
Labor Rights Week aims to reach all kinds of workers, regardless of their immigration status.
The Mexican Consulate in Houston, as well as other partners such as the Consulate of Guatemala and Fe y Justicia Worker Center, are holding seminars and workshops on topics such as overtime and wage theft, as well as sexual harassment and human trafficking.
Mexican Consul Óscar Rodríguez Cabrera says other Latin American consulates are also encouraging immigrants from their countries to take part. "It's not just the United States and Mexico, many other countries have added to this initiative and they are doing very well."
Adrián Samaniego, director for the DOL's Wage and Hour Division District office located in Clear Lake –which handles Houston's and Texas' east sections—, notes that overtime payments are one of the most frequent incidents they look into.
"They should be paid overtime for any hours after 40 (hours) if they are non-exempt, which most of the times the employees are," Samaniego stresses.
Another important topic is safety.
Joann Figueroa, director of the north Houston office of the Occupational Safety and Health Administration, OSHA, says injuries sustained by construction workers are one of the traditional incidents they investigate, but there are other examples, such as "being struck by traffic, because you are working in a work zone, but you have not appropriate training and you don't have the appropriate protective equipment."
Figueroa hopes Labor Rights Week will encourage workers to report more safety-related incidents and even other problems because OSHA can refer them to the right agency.
In addition to the activities in Houston, the DOL is holding events in Austin, Dallas and San Antonio, as well as in other major cities through Friday.