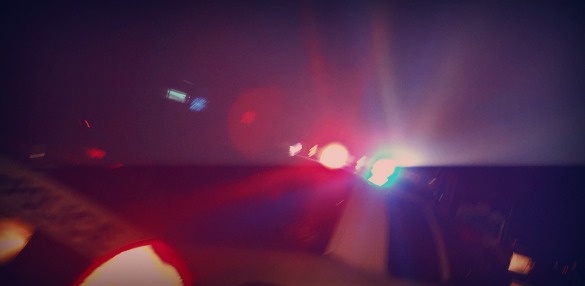 One year ago tomorrow (Aug. 27, 2015), a University of Houston student named Alan Pean was shot while being treated at downtown Houston's St. Joseph Medical Center. Pean was having a psychotic episode when security was summoned to his room in the form of two off-duty HPD officers moonlighting as hospital security. They said Pean attacked them. He was tasered and then shot in chest.
Pean was charged with two counts of felony assault on a police officer. However, earlier this year, a grand jury dismissed the charges for lack of evidence and also declined to bring any charges against the officers.
The incident is now the focal point of a lawsuit brought by Pean against the hospital, the police officers and the city. The shooting also brought scrutiny to St. Joseph, which put its federal Medicare and Medicaid funding in jeopardy. Without that funding, downtown's only hospital – and Houston's oldest – would've had to close. But an agreement was reached in January to keep St. Joseph open while it tries to resolve some of its compliance issues.
Aside from that, the incident also brought attention to the issue of armed security in hospitals, which was the focus of an investigative report in The New York Times by Elisabeth Rosenthal called When the Hospital Fires the Bullet. She also collaborated with public radio's This American Life, which told Pean's story in an episode called My Damn Mind.
Alan Pean survived the shooting, and now – one year after the event, Houston Matters producer Michael Hagerty talks with Rosenthal, who's also a physician, about what she learned about armed security in hospitals and their training.
MORE:
When the Hospital Fires the Bullet (New York Times, Feb. 12, 2016)
My Damn Mind (This American Life, Feb. 12, 2016)
HPD Clears Off-Duty Officers Who Shot Patient in Hospital (Houston Chronicle, June 4, 2016)
Fighting Closure, St. Joseph Medical Center Will Submit 'Improvement Plan' To Feds (News 88.7, Nov. 20, 2016)