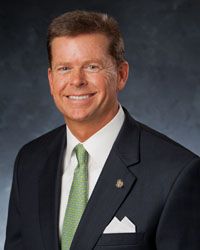 Four candidates have applied to run in a special election to be a trustee for the Houston Independent School District. The filing deadline was Aug. 25.
The District VII seat is open because Trustee Harvin Moore is resigning a year before his term ends. District VII includes Lamar High School and neighborhoods in west Houston such as River Oaks and Memorial.
The candidates include John Luman, a lawyer and lobbyist. He's leading a fight to stop a proposed affordable-housing project in west Houston. Ann Sung is a former HISD teacher who now works for an organization that helps low-income students go to college. Victoria Bryant is a pharmacist who started her own home health care company. The final candidate is Danielle Paulus. Early voting begins Oct. 24.