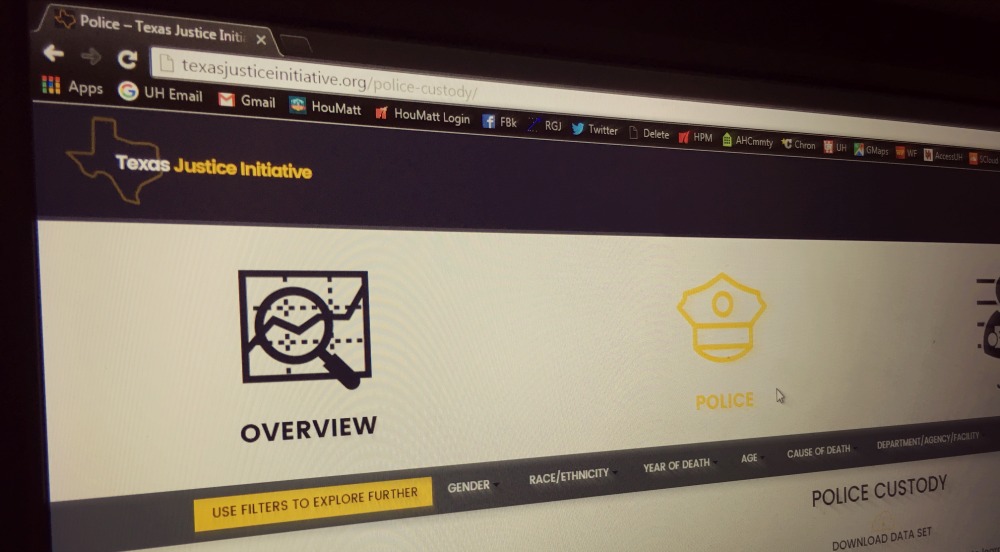 There's a new database documenting the deaths of Texas citizens in two types of situations: deaths as a result of encounters with law enforcement — such as the use of deadly force — and deaths that occur while in law enforcement custody – such as in jail or in prison.
The database, called the Texas Justice Initiative, says that in the decade from 2005 to 2015 deaths resulting from law enforcement interactions are steadily rising, while the number of deaths in Texas jails or prisons has fluctuated.
The database is the brainchild of Amanda Woog, a post-doctoral fellow at the University of Texas. She gathered the data from reports law enforcement agencies are required to submit to the attorney general's office. Woog tells Houston Matters producer Michael Hagerty how she gathered the data and what the numbers tell us.
Also, you may recall Harris County Sheriff Ron Hickman on Houston Matters in the last year took issue with a fall 2015 Houston Chronicle investigation of jail conditions, saying it only addressed circumstances under the previous leadership. Hickman assumed office in May of 2015 after then-Sheriff Adrian Garcia stepped down to run for mayor.
Recently, Houston Matters producer Edel Howlin sat down with Sheriff Hickman who – at the time – hadn't had a chance to look at the most recent report on deaths connected to his office, nor the steadily rising numbers of deaths over the last few years (from a variety of causes). However, he did say he expects to see those numbers going down soon.