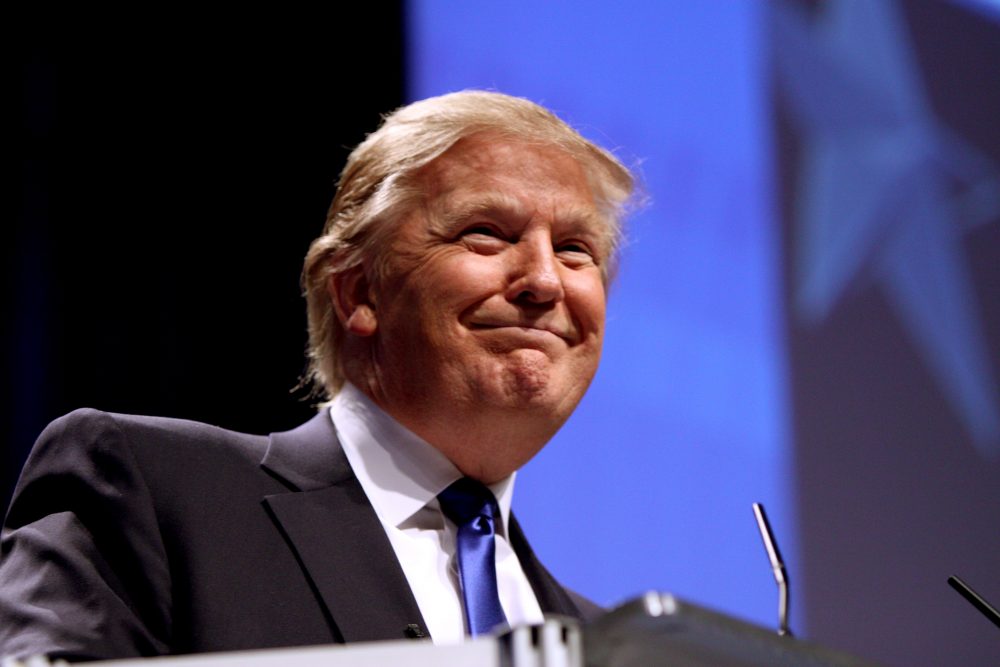 Donald Trump is making his second swing through Texas since capturing the Republican presidential nomination. Trump attended a pair of fundraising events – one in Fort Worth, the other in Austin – ahead of a rally at Austin's Leudecke Arena. He's racing to catch up with Democratic rival Hillary Clinton, who built up a huge war chest in Texas during the primary season.
The Federal Election Commission reports Trump raised more than $3 million in Texas in July, compared to Clinton's $1.8 million. But in terms of total dollars raised in the state this year, Clinton still leads Trump by a margin of nearly three to one.
"He is behind where a traditional nominee is, should be in the cycle, and particularly raising funds out of Texas," says Brian Haley, a partner at Austin-based CBTX Capital. Haley served as national finance director to past Republican presidential candidate John McCain.
Texas traditionally is one of the biggest sources of cash for Republican presidential campaigns. By this point in the 2008 cycle, Senator McCain had outraised then-Senator Barack Obama in Texas by nearly 10 percent. At the same point in 2012, ex-Governor Mitt Romney led President Obama by more than 50 percent. By contrast, Trump didn't even begin serious fundraising here until after he clinched his party's nomination.
"Previous nominees for president have had long political careers," Haley says, "where they've spent many hours and many nights fundraising in Texas, building relationships in Texas, getting to know people, and Mr. Trump has not had that luxury. And so when he comes to Dallas or Houston or Austin to raise money, people want to meet him first. They want to shake his hand. They want to talk to him. There's just not time for that this cycle."
Every moment Trump spends in deep-red Texas is one less moment he can spend in swing states like Ohio or Florida – states he'll need to carry if he hopes to win the White House.