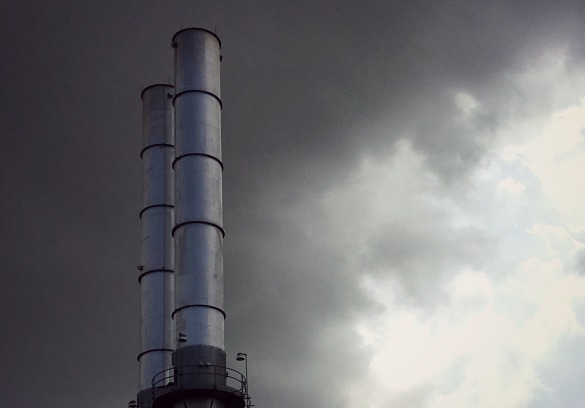 The Houston region has long exceeded federal standards for ozone levels. With new, tougher standards set forth in the Clean Air Act, Houston's really only further away. It may be little comfort, but now we have some company: El Paso and San Antonio have joined Houston on a dubious ozone offender list.
On this edition of Houston Matters, we discuss the consequences with Dave Fehling, News 88.7's energy and environment reporter. We also talk with Elizabeth Hendler and Laura Niles from the Greater Houston Partnership, about the impact increased standards are having on industry in the region.
Also this hour…
A Growing Gap Between Mental Health Services and Needs on College Campuses
A recent report in the Texas Tribune suggests access to mental health care for students on college campuses in Texas is at a breaking point. Counselors are burning out, pay is low and student mental health needs are surging. We learn more from Norma Ngo, the director of the University of Houston's counseling center, and Aneri Pattani, who wrote the Tribune article.
The Man Behind Houston Rockets Mascot "Clutch" Retires
If you've been to a Houston Rockets game, you probably know Clutch, the team's Rockets-jersey-wearing bear mascot, known for in-game stunts, skits – and the occasional pie in the face of a supposed fan of the opposing team. But what you might not know is that the same man has been inside the Clutch suit for the past 21 seasons. Robert Boudwin created the character in the summer of 1995. He estimates he's performed at some 1,300 games, and made about 6,000 appearances as Clutch. He tells Houston Matters producer Michael Hagerty about the challenges of getting fans to accept Clutch, and why he's now stepping down as the man inside the costume.
Astros Win the Weekend, Lose the Week
The Houston Astros took the final three games of their four-game set against the Baltimore Orioles this weekend. And it's a good thing, too. The three straight wins soften the blow of a five-game losing streak that preceded it. We discuss the Astros week, including Jose Altuve's 1,000th career hit — as well as the close of the Summer Olympics — with Jeff Balke. He joins us most Mondays to discuss developments in Houston sports.
Houston Matters offers a free daily, downloadable podcast here, on iTunes, Stitcher and various other podcasting apps.