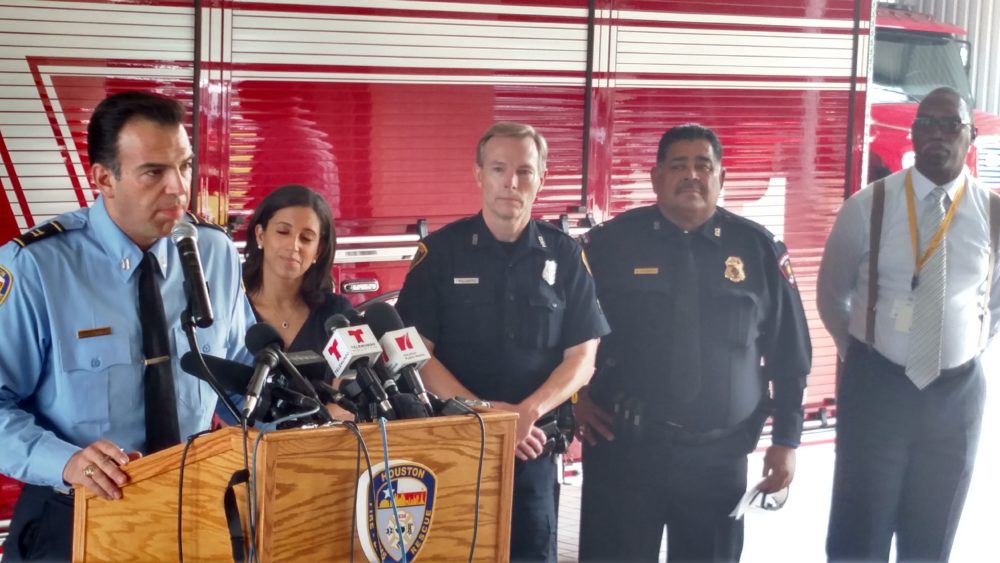 The Houston Independent School District will welcome back more than 200,000 students on Monday. In surrounding districts, almost a million additional children are headed back.
Police officials reminded the public that texting is illegal in school zones in Texas.
"Get off the phones, don't be talking on the cell phones, don't be texting," said HPD officer Barry Curtis. "It just takes one second for a kid to jump out from behind a school bus or crossing a crosswalk and you to miss them and it could be a tragic accident."
On May 17, just one week before the end of the school year, eleven-year-old Josue Flores was stabbed to death by a homeless man while walking home from school in north Houston.
Rania Mankarious, executive director of Crime Stoppers of Houston, called the death of Flores "horrific" but emphasized parents can talk with their children about neighborhood risks and teach them some ways to protect themselves.
"We want them to know where to run in case of an emergency, we want them to know how to kick and fight, we want them to have safe zones, we want them to know exactly what they need to do," she said.
Houston police and fire officials said all police and fire stations are "safe havens" where children can go if they need help.