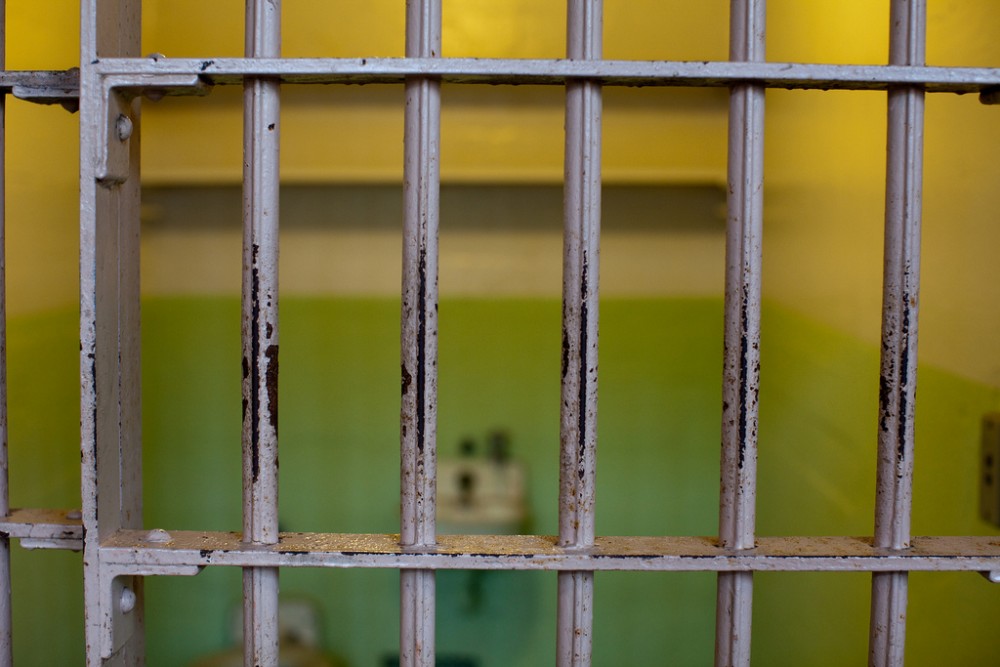 The Office of the Inspector General (OIG) at the Department of Justice has released a report on privately operated prisons that concludes these facilities, some of them located in Texas, have more safety and security incidents than those operated by the Federal Bureau of Prisons.
The DOJ looked at incidents that occurred between Fiscal Year 2011 and Fiscal Year 2014 and OIG staff visited three private prisons that have contracts with the federal government.
Two of them are in Texas.
They are the Dalby Correctional Facility, which is in the northwest part of the state, and the Eden Detention Center, located about 50 miles east of San Angelo.
According to the report, the analyzed privately operated prisons –commonly referred to as contract prisons— had higher rates of assaults compared to public facilities, both by inmates on other inmates, as well as by inmates on staff.
"The private prisons experience nine times more lockdowns than comparable public prisons, more violence than comparable public prisons and they use solitary confinement cells as overflow space," notes Carl Takei, a staff attorney with the American Civil Liberties Union who works for its National Prison Project.
Takei, who has researched contract prisons and has reviewed the OIG's report, thinks the federal government should close these facilities.
"The lesson from all of these reports and investigations over the years," Takei adds "has been that handing prisons to for profit companies is a recipe for abuse, neglect and misconduct, and the Inspector General's findings only underscore that point."
The report indicates that when they visited the Dalby and Eden facilities, the inspectors found that newly arrived inmates were housed in disciplinary cells, commonly known as special housing units "due to lack of available bed space in general population housing units."
Bob Libal, executive director of Grassroots Leadership, an Austin-based non-profit that has also researched contract prisons, is troubled by OIG's the report.
"The problem is that the Bureau of Prisons has not acted on those problems and closed these troubled facilities. Furthermore, I would argue that one of the bigger problems is that the Bureau of Prisons is overcrowded," says Libal.
The report makes several recommendations to improve safety, including periodic checks of staffing levels at contract prisons.
An appendix to the report includes the responses from the three companies that operate the prisons that were analyzed by the OIG: Corrections Corporations of America, Management & Training Corporation, and The Geo Group.
The three companies coincided in partly attributing the incidents referenced in the report to the fact they house large numbers of non-citizens who commit crimes.
"Our experience has been that the criminal alien population housed in contract prisons has a higher rate of Security Threat Group members and associates (including border, Mexican and Central American gangs) and groups of inmates that strongly define their identity by geographical areas, such as the Mexican state they are from," wrote Natasha Metcalf, vice president of Partnership Development for Corrections Corporations of America.
Patricia McNair, executive vice president of contract compliance at The GEO Group, stated that the criminal undocumented immigrants housed in contract prisons come "with a high number of gang affiliations" and added: "That factor alone may result in increases in the level of violent incidents."
Management & Training Corporation's president Scott Marquardt wrote in his response his company "strongly disagrees with the conclusions and inferences" of the OIG's report.
Additionally, in an email response sent to Houston Public Media, Issa Arnita, director of corporate communications at Management & Training Corporation, noted that "as stated in the OIG report, 90 to 95 percent of the inmate population in contract prisons are from the same country."
"This creates increased risk for incidents including inmate on inmate and inmate on staff violence as homogenous inmate populations lend themselves to increased gang activity. Homogenous inmate populations experience greater rivalries among inmates who are from different geographic locations of the same country," added Arnita.