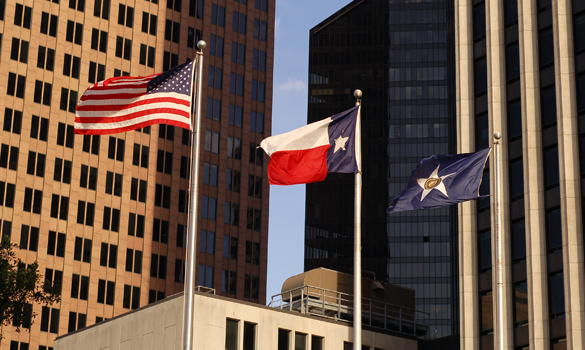 Texas has always had a bit of a contentious relationship with the federal government — especially lately. One report says that, since Pres. Obama took office in 2009, his administration has been sued by the state at least 43 times.
One of the most recent lawsuits deals with transgender children and bathrooms in schools, and last year the state fought back on the Supreme Court ruling on same-sex marriage.
On this edition of Houston Matters we ask how many times Texas has fought battles like those with previous administrations – and what the state gets out of them. We look at the history of Texas taking on the federal government with Dr. Jon Taylor political science professor at the University of St. Thomas.
Also this hour...
A new report says that when HISD closed schools between 2003 and 2010, it disproportionately displaced poor and black students. We dig into the data on school closures and race.
Plus, we learn about the first increase in nearly 25 years in the amount OSHA can fine employers who violate safety standards.
And we meet a husband-and-wife team of visual artists.
Houston Matters offers a free daily, downloadable podcast here, on iTunes, Stitcher and various other podcasting apps.