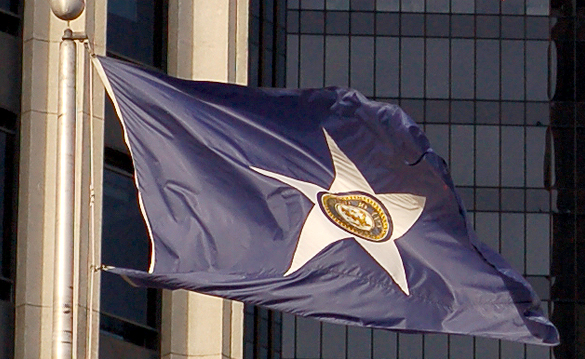 Did you know that Houston had its own official city song back in the early 20th century? Nope? Well, neither did the folks at Preservation Houston — that is until they received a donation of the first-ever Houston flag and started digging around for information on it.
It seems the flag — and the song — were born at the same time but perhaps not seen nor heard since.
David Bush from Preservation Houston explains how the song came about, and we hear members of Houston Saengerbund perform it.
(Above: Houston's city flag. Photo: Michael Hagerty, Houston Public Media)