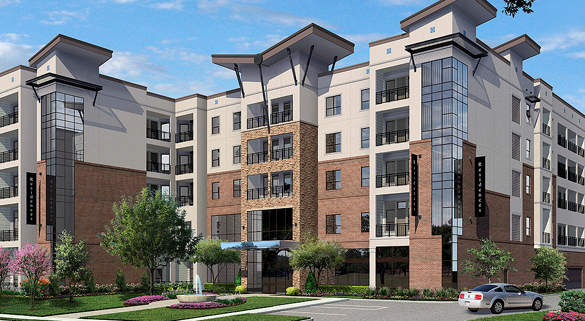 Earlier this month, Mayor Sylvester Turner turned down a plan from the Houston Housing Authority that would have built a mixed-income complex near the Galleria area, saying he's not going to present that plan to Houston City Council. The Mayor's main objection to the project is the price tag.
While the city wouldn't need to provide funding to build the complex, each unit would cost $240,000, and only ten percent of the apartments would be reserved for low-income residents. Mayor Turner wants the HHA to look for alternate locations in the same area, which is in City Council District G.
To learn more, Maggie Martin talks with Houston City Council Member Greg Travis from District G about why he opposed the project.
Then, Paige Phelps talks with outgoing Houston Housing Authority Chair Lance Gilliam, who says the Fountain View project is not dead — just on "pause."
MORE: Opposition Brewing Over Proposed Low-Income Apartments Near The Galleria (Houston Matters, March 22, 2016)