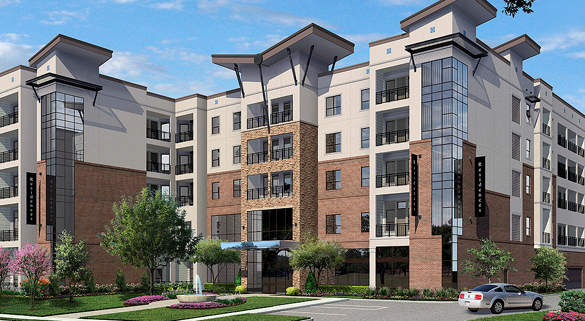 Earlier this month, Mayor Sylvester Turner turned down a plan from the Houston Housing Authority that would have built a mixed-income complex near the Galleria area, saying he's not going to present that plan to Houston City Council. The Mayor's main objection to the project is the price tag. While the city wouldn't need to provide funding to build the complex, each unit would cost $240,000, and only ten percent of the apartments would be reserved for low-income residents. Mayor Turner wants the HHA to look for alternate locations in the same area, which is in City Council District G.
On this edition of Houston Matters, Maggie Martin talks with Houston City Council Member Greg Travis from District G about why he opposed the project. Then, Paige Phelps talks with outgoing Houston Housing Authority Chair Lance Gilliam, who says the Fountain View project is not dead — just on "pause."
Also this hour…
A Chat About Education As Students Head Back to School
We present the latest installment of Inside the Classroom and then talk with News 88.7's Laura Isensee about some developments in education as students head back to school.
We Welcome Your Pet Care Questions
Each month, Houston Matters goes to the dogs — and cats — as veterinarian Dr. Lori Teller from the Meyerland Animal Clinic joins us to field your dog and cat care questions. Anything you'd like to know about the care and feeding of your canine or feline companion will be welcome.
The Week in Houston Sports
As he does most Mondays, Jeff Balke joins us to discuss developments in Houston sports. Today, we discuss the Astros' strong week (and anemic weekend) and we preview the 'Stros' interleague matchup against the Cardinals. It's the Redbirds' first visit to Minute Maid Park in three years, and the first since the hacking scandal. We also talk about Houstonians leaving their mark at the summer Olympics in Rio.
Houston Matters offers a free daily, downloadable podcast here, on iTunes, Stitcher and various other podcasting apps.