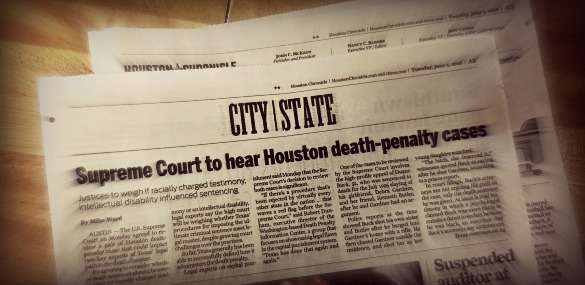 Late last month, the Houston Chronicle editorial board endorsed Hillary Clinton for President.
Typically, newspapers wait until the days just before an election to make such an endorsement, but, as the Chronicle's editorial outlining the decision states, the paper made "an exception in the 2016 presidential race, because the choice between Hillary Clinton and Donald Trump is not merely political."
Michael Hagerty talked with Jeff Cohen, the Chronicle's executive editor, who explains the unusual step the Chronicle took in publishing its endorsement a little more than 100 days before the election.
Then, to get a better sense of how influential newspaper endorsements are in the modern media landscape, Craig Cohen spoke with Kelli Arena, executive director of the Global Center for Journalism and Democracy at Sam Houston State University, who says the influence of endorsements is clearly diminished.
MORE: Houston Chronicle Endorsement of Hillary Clinton (Houston Chronicle, July 29, 2016)