Listen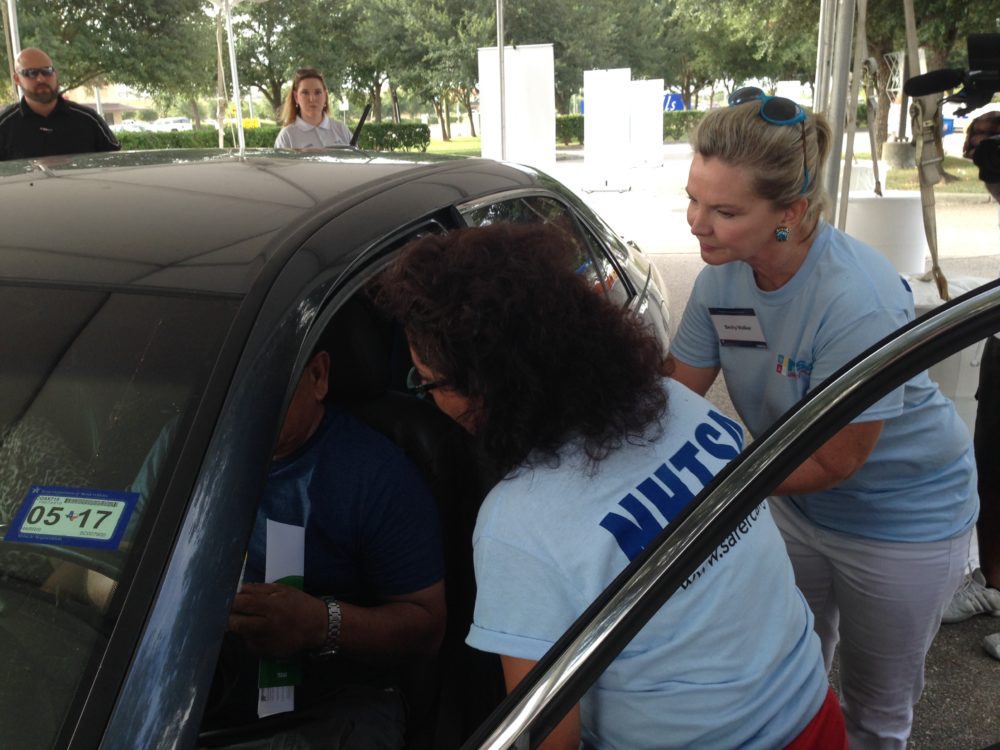 NHTSA workers check the car of Houston resident who decided to drop by their community event.
Workers from the National Highway Traffic Safety Administration, NHTSA, visited the Houston area, specifically Katy, as part of the agency's Safe Cars Save Lives bus tour.
Staff from the federal agency, as well as representatives from the Texas Department of Transportation and the Texas Children's Hospital, provided information about topics like tire inflation and heatstroke prevention.
Congressman Pete Olson, who represents Texas' 22nd Congressional District in the U.S. House of Representatives, was also present to support the initiative.
Safety checks for vehicle recalls were a main feature of the event, particularly because of the still ongoing recall of Takata airbags.
Even though the Takata recall has been on the news for more than a year, the NHTSA has found that not everyone is aware of it.
"We have met too many people that didn't even know that this was going on. Never received something in the mail and we're the first time that they've heard they have an open recall that needs to be taken care of," said Doctor Mark Rosekind, the NHTSA Administrator.
Caron Solomon was near the area where the NHTSA was holding the event and dropped by.
She drives a new car but, even then, she thought it would be a good idea to have it checked. "I wasn't sure if this car was part of a recall, so I decided 'Let me come in' cause it doesn't make sense to pass something by that could save your life."
The Safe Cars Save Lives bus tour will also visit San Antonio and Fort Worth.
The NHTSA has created the website www.safercar.gov, where you can find out whether there are any open recalls for your vehicle.