Listen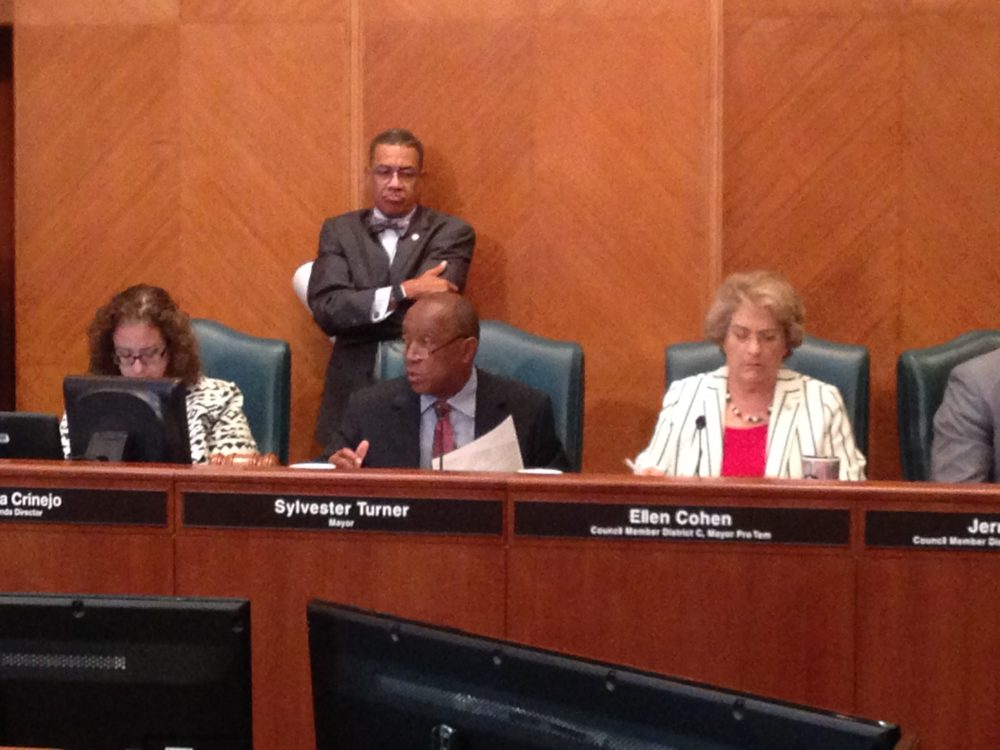 Houston Mayor Sylvester Turner (center) says his objective is to reach an agreement with the City's employees regarding how to deal with the pension issue by the end of the year.
The unfunded liability of the City of Houston's pension system reached $3.9 billion dollars in 2015, according to a new report from Rice University's Kinder Institute for Urban Research.
The report outlines four possible reforms to reign in further growth of the unfunded liability: Increasing the City's contribution to the pension systems, requiring larger contributions by City workers and reducing benefits for current employees.
The fourth option is switching to what is known as a defined contribution plan for new hires.
The downside of that kind of plan is that the risk associated with insufficient funds at retirement falls on the employee, not on the employer.
"The experience of other cities, such as Phoenix and San Diego, which are somewhat comparable cities to Houston, is that the City has to significantly increase the payment into the pension system probably for 10 to 20 years to solve the problem of the magnitude that Houston has," explains Bill Fulton, director of the Kinder Institute.
Mayor Sylvester Turner says he values the report and that, although it is a very complex topic, he has a clear road map to deal with the pension problem which entails "reducing the unfunded liability now going into the future, reducing the annual payments now going into the future, and reaching a resolution by the end of the year."
To achieve those goals, Turner says he is having "constructive" conversations with the stakeholders involved in the pension issue, which includes City workers, as well as Police officers and firefighters.
"We'll take it one step at a time," Turner explained at the press conference he held after this week's meeting of the City Council.