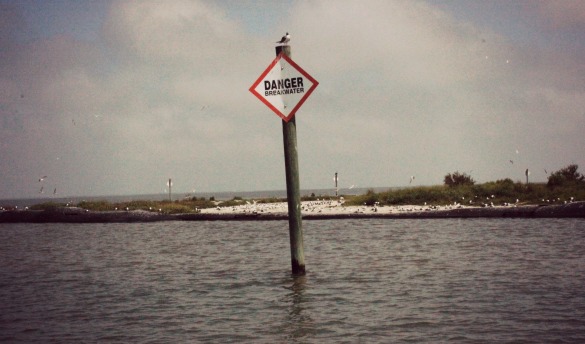 The Galveston Bay Foundation and the Houston Advanced Research Center (HARC) release the latest Galveston Bay Report Card today (Aug. 10, 2016). It's an annual report that grades the health of the bay based on a number of factors, including water quality and coastal changes.
On this edition of Houston Matters, Heather Schiappa with the Galveston Bay Foundation and Lisa Gonzalez with HARC tell Maggie Martin what the latest report card reveals about the health of the bay.
Also this hour…
Challenging How State Judges Are Elected
Last month (July 2016), a civil rights organization sued the state, arguing the way it elects judges for the Texas Supreme Court and the Texas Court of Criminal Appeals violates the Voting Rights Act. The Lawyers' Committee for Civil Rights Under Law filed a lawsuit in U.S. District Court arguing the statewide election of judges to the state's two highest courts discriminates against Latino voters.
Voters across the state cast ballots to choose which candidates fill the nine seats on the Texas Supreme Court and the nine seats on the Texas Court of Criminal Appeals. The Lawyers' Committee says that system unfairly affects minorities – and especially Latinos. Mark Jones, political science professor at Rice University, tells Houston Matters' Michael Hagerty how the current system works, and what plaintiffs want changed.
Health Summit and Business Expo Focuses on Latino Health Challenges
The Hispanic Chamber of Commerce is putting on its 4th annual Health Summit and Business Expo starting today (Aug. 10, 2016). This year's event brings together healthcare and insurance providers, small businesses and individuals to discuss prescriptions, wellness, and — specifically — health disparities the Hispanic population faces. Paige Phelps learns more from Dr. Laura Murillo, president and CEO of the Hispanic Chamber of Commerce, and Dave Milich, CEO of United Healthcare South Texas.
Film Critic Joe Leydon Professes His Love of All Things Monty Python
Tonight (Aug. 10, 2016) and again next week (Aug. 18, 2016) area Alamo Drafthouse cinemas will present a Monty Python and the Holy Grail quote-along, complete with your own coconut clomping! Seems a fitting moment to discuss all things Python with Joe Leydon, who teaches cinema at the University of Houston and Houston Community College, and is a film critic for Variety.
Houston Matters offers a free daily, downloadable podcast here, on iTunes, Stitcher and various other podcasting apps.