Listen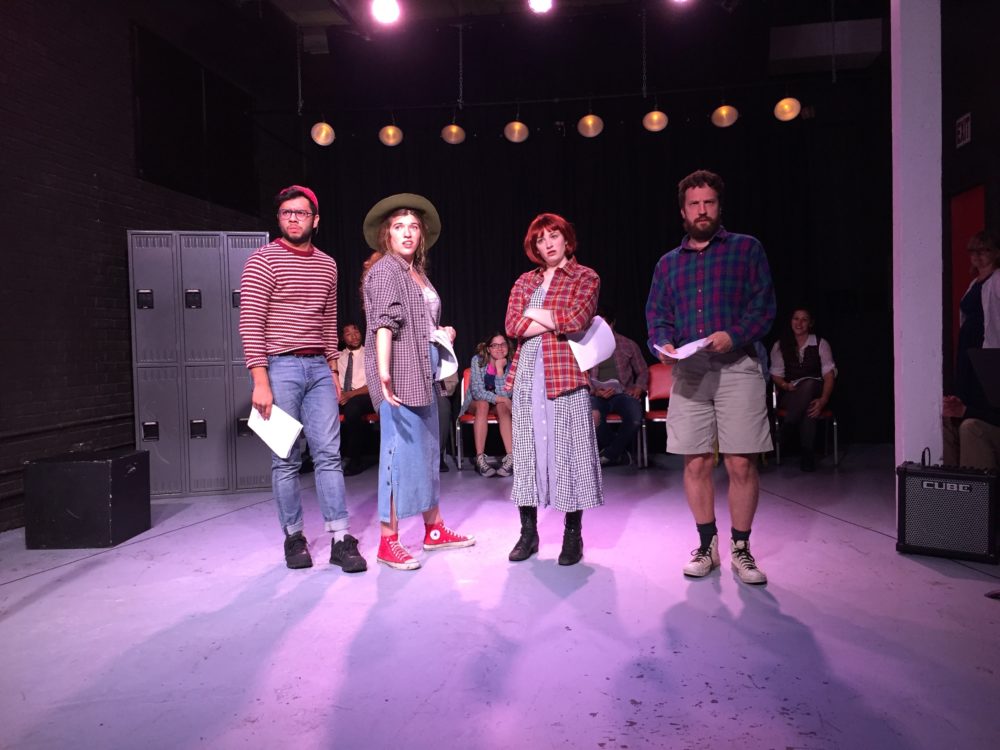 Rec Room cast members (L-R) Gerardo Velasquez; Tasha Gorel; Rachel Rubin; Dano Colon
A few things you may see in the audience before a performance at Rec Room: Someone pulling a bottle of beer from their mini Igloo cooler, another person taking a picture and posting it to Facebook, and someone else wearing yoga pants and eating a sandwich they picked up on the way over.
However, you may also see all of these things during the show and that's how the venue's founders want it to be.
"Stephanie and I sat down about ten years ago, talking about this dream we both had," says Matt Hune, who co-founded Rec Room with Stephanie Wittels Wach. "And then we kind of put it to the side for a while."
Adds Wach, "We were like, 'What if we created a space where we could have performance events, but the environment didn't come with a lot of rules and regulations?'"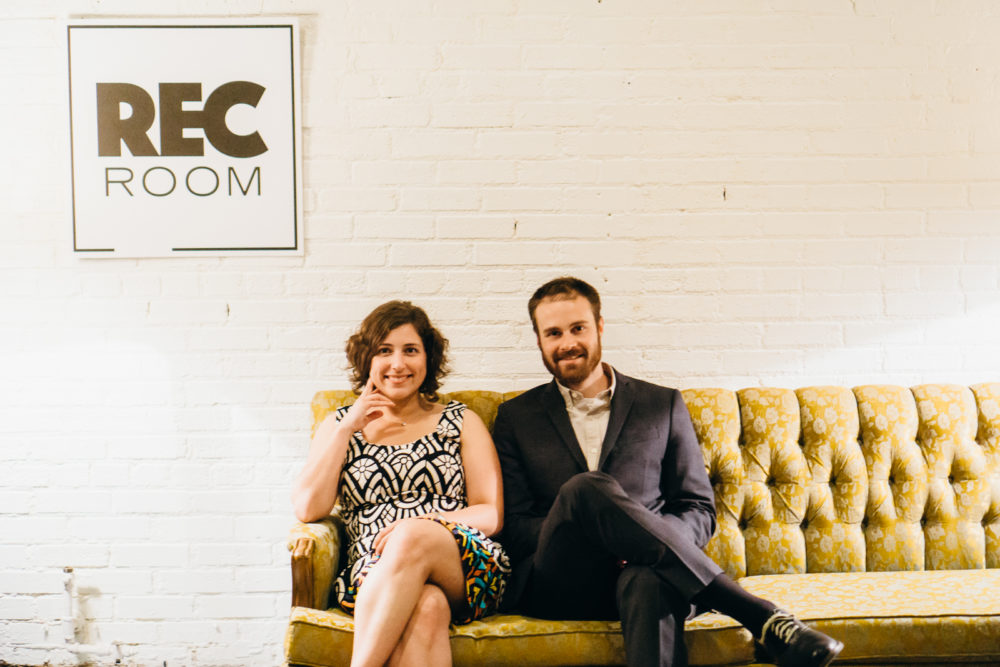 Hune and Wachs made their dream a reality in June when they opened Rec Room. The concept is to create an environment that's casual, comfortable, and accessible. It's no big deal if you're late. People don't have to dress up or put their phones away, as long as they're silenced.
By the looks of the audience, most range from Gen-Xers to Millennials. This was 33-year-old Tiffany Hamilton's first visit.
"I was a bit nervous in a way that it would be too distracting to have people taking photos and stuff," Hamilton says. "But I definitely enjoyed the ability to take photos and send Snapchats. I think it's a good way to market the show because it'll get more people interested and involved."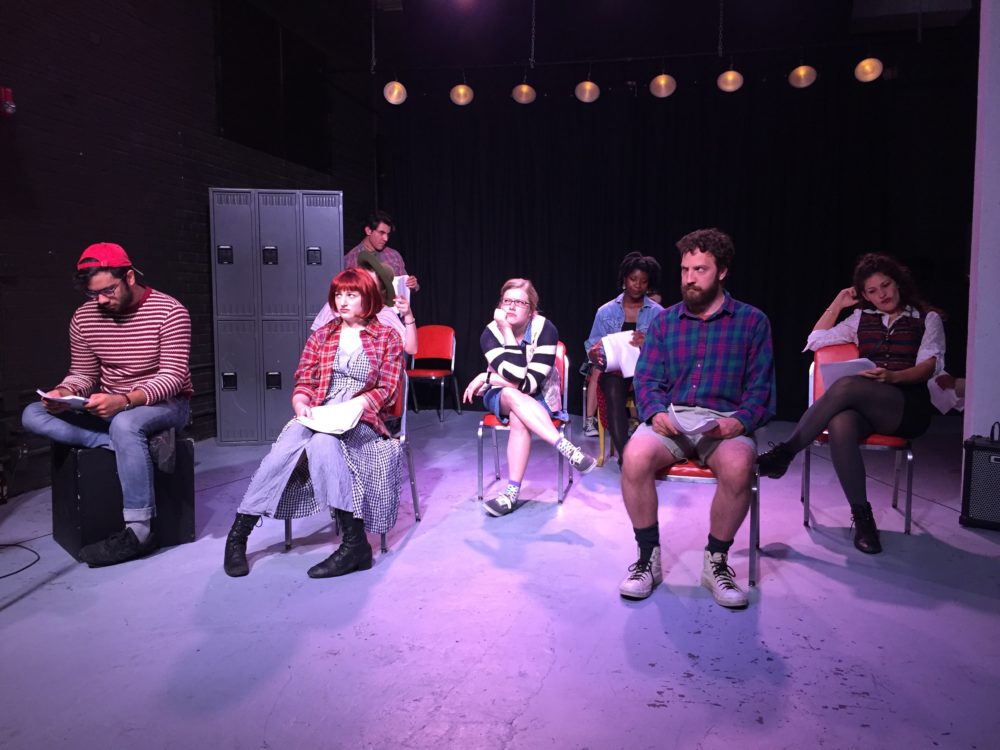 The downtown performance space occupies part of an old warehouse just a few blocks from Minute Maid Park. Inside, a freshly-painted black brick wall lines the long, narrow space converted into a theater.
On this night, the cast is performing a staged reading of the 1990s cult TV show, My So-Called Life. They even give copies of the script to a few people in the audience, who call out lines at the proper cues. The episode transcriptions are taken from a tribute site for the show, so there are some typos – which become a part of the performance. At one point, an actor shouts his line, "What difference does it makes?"
Even though the atmosphere is anything but formal, that's not to say the founders don't take theater seriously. Both have long careers in the industry and are currently Houston-based theater teachers. But they also say theater must change in order to stay alive.
"We have this huge respect for theater," Wachs says. "We also acknowledge that it is not something that typically brings in a young crowd."
They're hoping to change that.
Later this month, the Rec Room's cast will present their first Dead Rockstar Sing-a-Long Club, honoring late musicians Prince and David Bowie.