Listen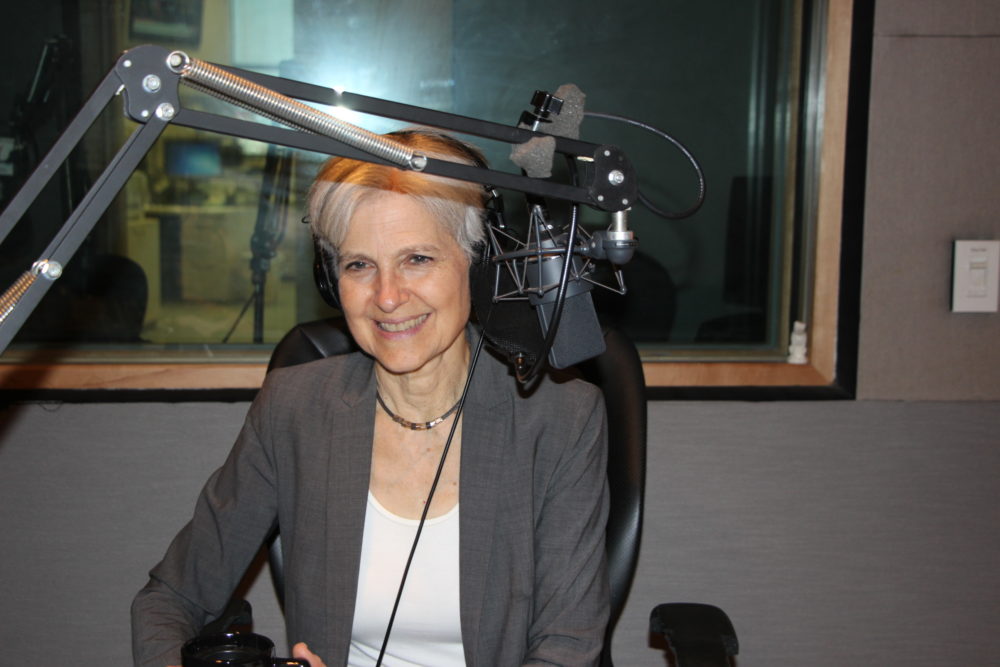 Dr. Jill Stein, 2016 Green Party Nominee for President, at Houston Public Media.
The Green Party held its national convention this past weekend at the University of Houston. For the second time, the party chose Dr. Jill Stein as its presidential nominee. News 88.7 politics and government reporter Andrew Schneider spoke with Dr. Stein about the 2016 election and the future of the Green Party.
Interview Highlights:
Houston is not known as the most environmentally friendly city in the world. How did the Green Party choose it as the host city for its 2016 convention?
"There is a fairly strong Green Party here, actually, in Texas, and we run a lot of candidates at all levels of office, especially local candidates, state rep candidates...I was actually here in Houston...about a year ago when the strike was going on at the refineries, and we had a wonderful reception at the oil refineries...because we were talking about jobs that would be really safe for workers, providing jobs that don't put a worker's life at risk. So in Republican country is where you especially need the agenda that we're talking about."
You and the Green Party have been making a concentrated effort to appeal to disappointed supporters of Vermont Senator Bernie Sanders. How do you hope to build on and consolidate that support?
"The day that Bernie endorsed Hillary [Clinton], the floodgates opened into our campaign in terms of donors – our donations went up at least 1,000 percent. Our volunteers massively escalated. Cornell West, one of the major spokespeople for Bernie's campaign is now a spokesperson for our campaign. So, it's a whole new ballgame going forward."
We have had instances, specifically in Florida during the 2000 presidential election between George W. Bush and Al Gore, where the Green Party is alleged to have played the role of a spoiler. Does it concern you that, in a close election, the result could be the election of a candidate whose agenda would be worse from the standpoint of you and your followers?
"Any of the small progressive parties could be held accountable, because all the small progressive parties held the margin of difference in the Florida vote count. And if you were to say that the Greens should be shut down, you would have to say that to all those parties. And then we would have two official parties, and then what makes us different from the Russians or from the Iranians or any other government controlled process? We could have a voting system that fixes this...we have this system in cities around the country called 'ranked choice voting,' where you go into the polls and you rank your choices. You don't just pick one candidate. And if your first choice loses, your vote automatically goes to your second choice."