Listen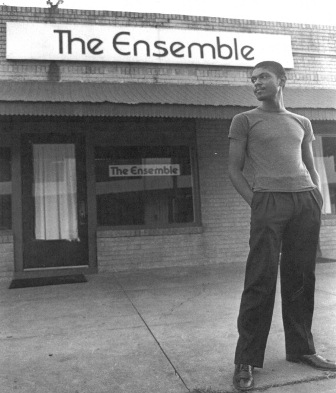 Ensemble Theatre founder, Founder George W. Hawkins
In 1976, George Hawkins was so frustrated with the lack of stage roles for black actors that he decided to start his own theatre company here in Houston. It's now the oldest African-American theatre company in the Southwestern US.
The company George Hawkins founded as the Black Ensemble Theatre became, simply, the Ensemble Theatre in 1985. Eileen Morris the Artistic Director for the Ensemble worked with Hawkins for many years before his death in 1990.
"It was a touring company. We use to travel out of his car. So he would take that Cadillac and load it with props and costume pieces and go to different places across the city. He found a space at 1010 Tuam; he renovated that place and that's where we actually started a season of plays for The Ensemble Theatre. Even though our plays deal with the black experiences they still deal with human experiences," Morris said.
Hawkins' Ensemble Theatre has grown and hires over 200 performing artists per year, houses 3 performing stages, a main stage auditorium, an arena stage and a grand performance hall. The Ensemble Theatre will begin their 40th year anniversary season next month. The upcoming season includes the regional premier of Mahalia by Tom Stolz and the world premiere of Front Porch Society by Melda Beaty.
The audio for this story was voiced by Craig Cohen.