Listen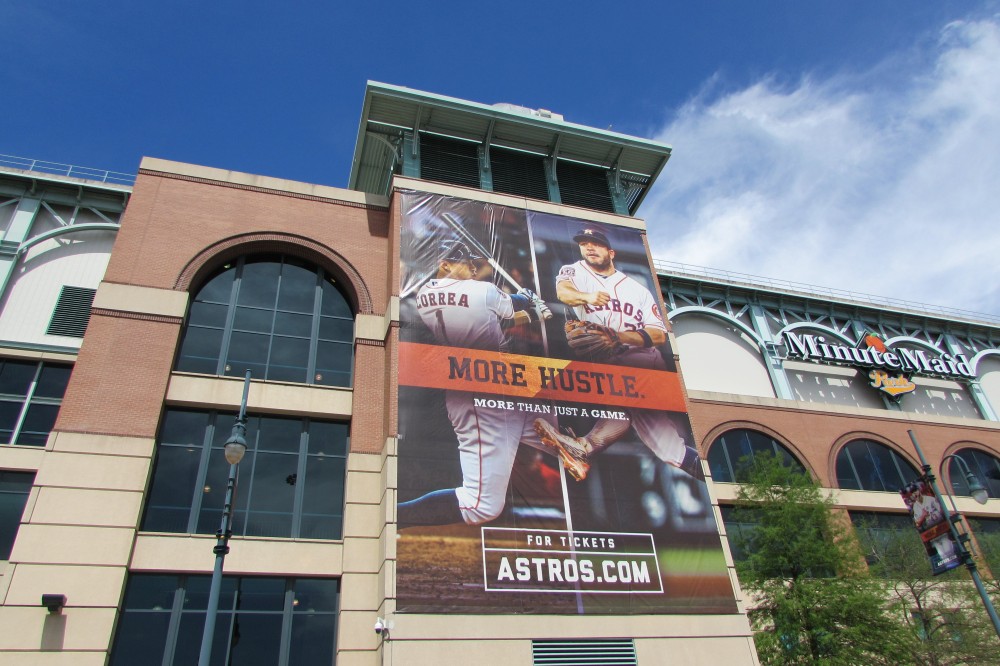 The Astros are continuing their theme this season of "More Than Just A Game."
Before beating Toronto 2-1 in 14 innings Monday night at Minute Maid Park, snapping a three-game losing streak, the team announced a couple minor trades. The Major League Baseball "non-waiver" trade deadline was 3 p.m. (CT) Monday.
The Astros sent pitcher Scott Feldman to the opposing dugout when they traded him to the Blue Jays for minor league right-hand pitcher Gaudalupe Chavez. The Astros also traded pitcher Josh Fields to the Dodgers for Cuban minor league first baseman Yordan Alvarez.
Meanwhile, the Astros main competition in the American League West made perhaps the days' biggest trades. The Texas Rangers acquired former Astro Carlos Beltran from the Yankees. Then the Rangers traded for catcher Jonathan Lucroy and pitcher Jeremy Jeffress from the Brewers. Lucroy is currently batting .299, while Astros catcher Jason Castro is hitting just .209.
Astros General Manger Jeff Luhnow says the team considered every possible trade.
"Almost every player that got moved, we were involved in the discussions in one way, shape or form over the last couple of weeks," said Luhnow, who thought the price for obtaining higher profile players was just too high.
"We just made the decision that the cost relative to what we'd be gaining was too high at this point and time," he said Monday afternoon.
After starting the season 18-28, the Astros have compiled a 38-21 record, and Luhnow thinks they are playing well enough to make the playoffs for a second straight season.
"This team was the best team in baseball for the last three months, except for this last little stretch that we went through, and I think they have a chance to continue to be the best team in baseball over the next two months," says Luhnow.
If the Astros are to add any players via trade during the rest of the season, the player would have to clear waivers, meaning every team below the Astros in the standings would have the right to claim the player before the Astros could obtain him.