Listen
A concealed gun inside a holster
Many college students in Texas will head to class this fall on campuses that allow concealed weapons, since the law known as "campus carry" took effect Monday.
It allows licensed gun owners to bring their concealed weapons into classrooms, many faculty offices and some dorms. There are exceptions, and the fine print can vary campus to campus. For example, at the University of Houston, the football stadium, the wellness center and the day care are restricted, gun-free zones.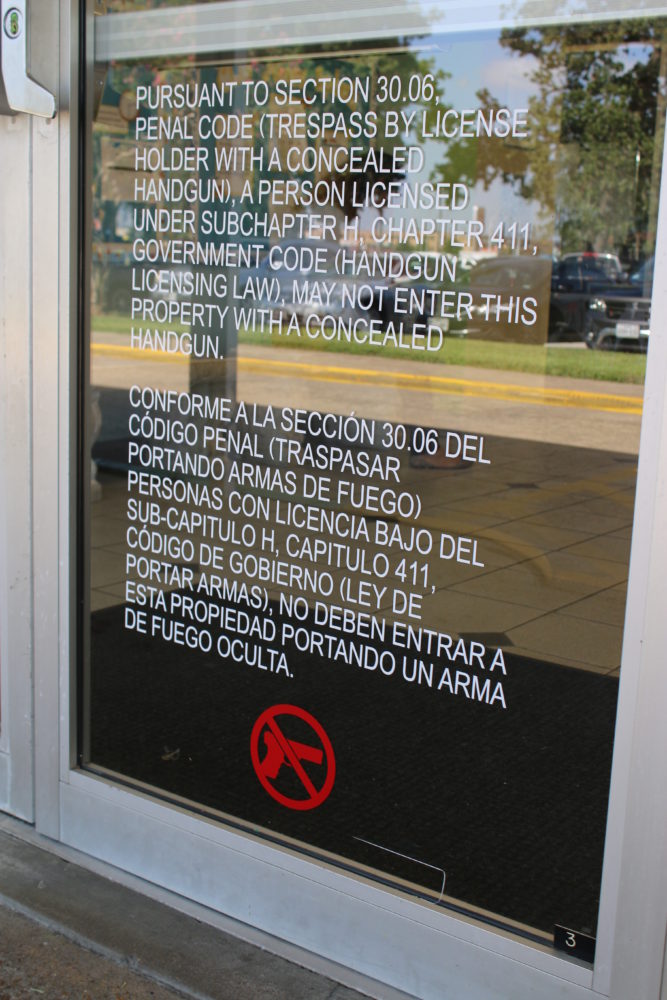 Last year, the Republican-controlled Texas Legislature approved concealed handguns at public colleges across the state, despite protests from top university leaders, faculty and many students.
Matt Nobles, a criminal justice professor at the University of Central Florida and previously at Sam Houston State University, has studied concealed handguns at colleges.
Here are five things to know from his research.
1. How do students feel about concealed guns on campus? "What we find ultimately is that students are generally opposed to the idea that campus concealed carry policies could be enacted and actually have an effect in terms of public safety types of concerns, security concerns on that campus. For example, depending on what state you look at, anywhere from two-to-one or three-to-one opposed when we survey students. We also ask some other nuanced questions about how do you feel about this type of policy in the community. What we find is that it's closer to one-to-one favor versus oppose. There is a significant contrast between what people feel is happening on college campuses and what people feel is happening in the community."
2. How likely is it a classroom is "armed," that someone there is carrying a concealed weapons? "Some of our estimates — actually estimates that other people have published about the approximation for the rate of daily carrying for people who actually have a permit to carry a handgun — is somewhere around 40 percent. So once we apply this, we get somewhere between 4 percent and about 33 percent likelihood that within any given classroom, there will be a concealed handgun that's legal."
3. How many concealed guns could be in any given classroom? "What we find ultimately is somewhere around below one all the way up to something like nine guns per class. You can anticipate there's a lot of variation in terms of the size of those facilities and the number of students that they pack into those different sections and so forth."
4. How could this impact crime on campus? "The impact in terms of crime prevention and in terms of response to crime, we would expect to be very low on the basis of our empirical estimates. But how those guns are used beyond the scope of responding to crime or deterring crimes is anyone's guess. The problems that we know about in terms of crime on college campuses are problems that relate to ordinary types of crime. They're not mass shooter events. They're things like sexual assault, substance abuse and so forth … A concealed handgun isn't going to probably deter a date rape. It's not going to address substance abuse issues. It's not going to be appropriate as a response to petty larceny."
5. How safe are college campuses? "One of the conclusions is that being on a college or university campus in the modern era is really one of the safest places that you can ever be. And I think that that's an important context that we have to take into account as well."