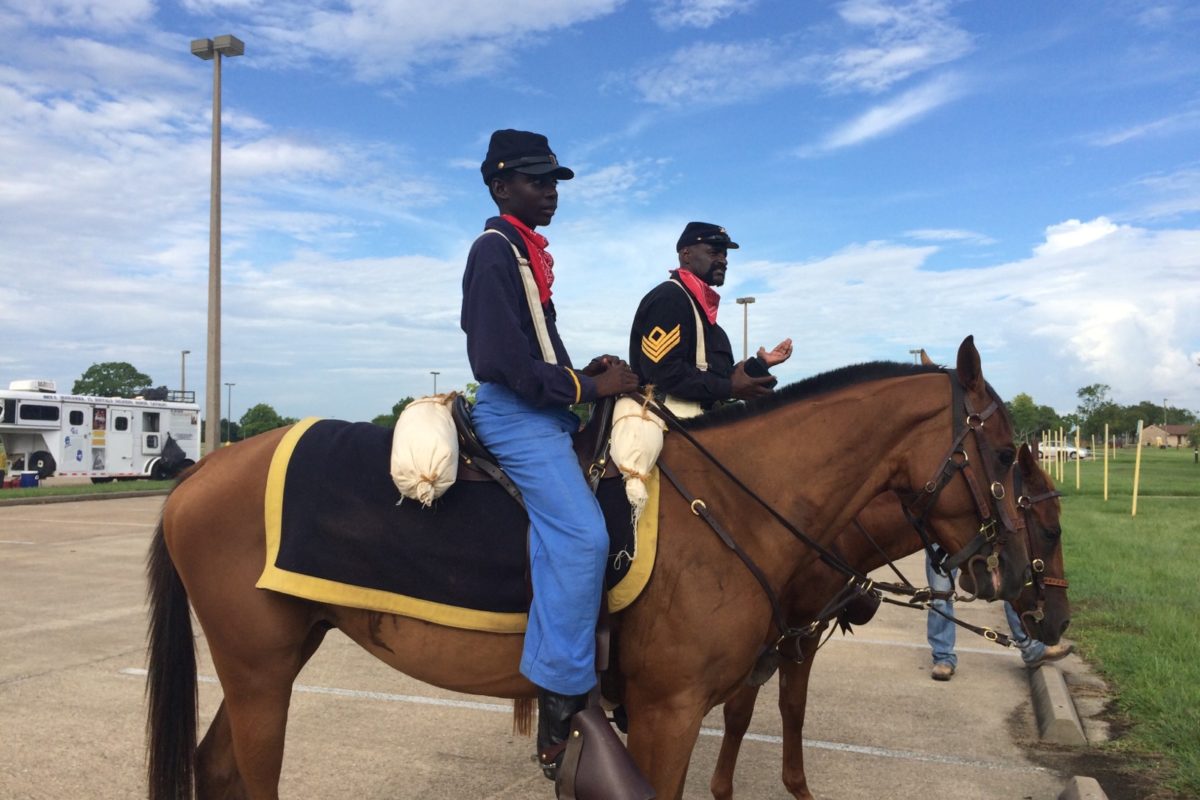 The Buffalo Soldiers were African-American men who served in the U.S. Army until the mid-20th century.
On a sweltering hot afternoon at Houston's Tom Bass Park, about a dozen young African-American teenage boys are on horseback, dressed in traditional cavalry attire. They're taking part in a ceremonial ride to commemorate the Buffalo Soldiers.
One of the teens involved is Michael, whose group came from Pennsylvania for the event.
"I didn't know too much about the Buffalo Soldiers," he admits. "But when I got into it, and the riding and things like that, I started researching a little more to get a better understanding of what I'm doing it for."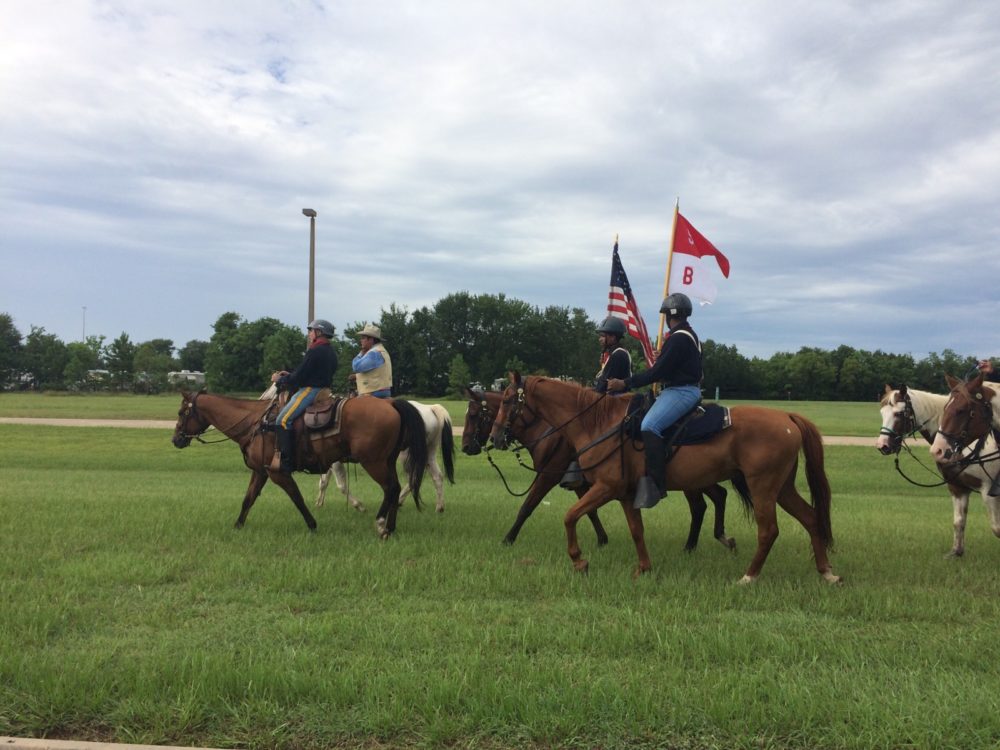 This week marks the 150th anniversary of the Buffalo Soldiers and Houston is hosting the celebration. People from around the country have been here for events all week, including 92-year-old Henri Legandre, a World War 2 vet from North Carolina. He was part of the last chapter of the soldiers before they were disbanded in the 1950s when the military became integrated.
"In World War 2, we really fought two wars," Legandre explains. "We fought the war for the United States, but we also fought the war for segregation."
On Saturday, a parade of about 150 horses and wagons went through Houston's Midtown and Third Ward, beginning at Emancipation Park and ending at the Buffalo Soldiers National Museum.
"The Buffalo Soldiers is a missing link in the American history story," says Cpt. Paul J. Matthews, the museum's founder, who was instrumental in organizing the week's festivities. "And so most people think this is an African-American museum, but this is an American history museum."
The museum will also serve as the new national headquarters of the Buffalo Soldiers Association.