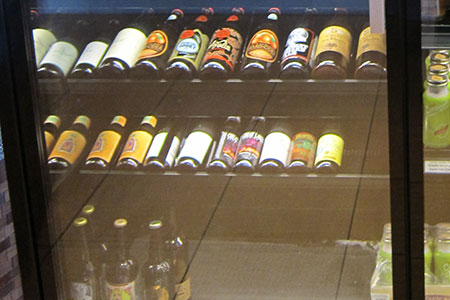 A few weeks ago, a Kroger supermarket in the Heights opened "Cork and Tap," an in-store beer and wine bar. Only a few blocks away, there's another Kroger. But it can't sell beer, wine, or any alcohol because it's in the Height's dry zone.
It's illegal to sell alcohol in this part of town, with only a few exceptions. That's a rule that's been in place since 1912. But it could change in November if Steve Reilley has his way.
He leads the Houston Heights Beverage Coalition, which wants to overturn the current ban on wine and beer sales.
"It stops modern grocery stores from wanting to move into the Heights because there's no loophole available to them," Reilley said. "They can't profitably run a business in the Heights and compete with other stores in Houston because they can't sell beer and wine for off-premises use."
The coalition's petition has collected over 1,700 signatures in favor of the change. Reilley says that means the issue should appear on the ballot in November.
But some citizens have mixed feelings. Heights resident Jeanette says that while she ultimately supports the proposition, she has some concerns.
"I like a store that doesn't sell liquor," she said. "Because you know there's always people out here, like homeless people, waiting to get money just to go back in there to buy beer and go stand in front of the stores."
But Reilley doesn't see that happening.
"It's not going to change the character of the Heights; it's just going to improve the quality of the stores that are here," he said.
Editor's Note: An earlier version of this story stated that the Houston Heights Beverage Coalition's petition has collected over 17,000 signatures in favor of changing the law restricting alcohol sales in the Heights. The coalition confirms it collected more than 1,700. We regret the error.