Listen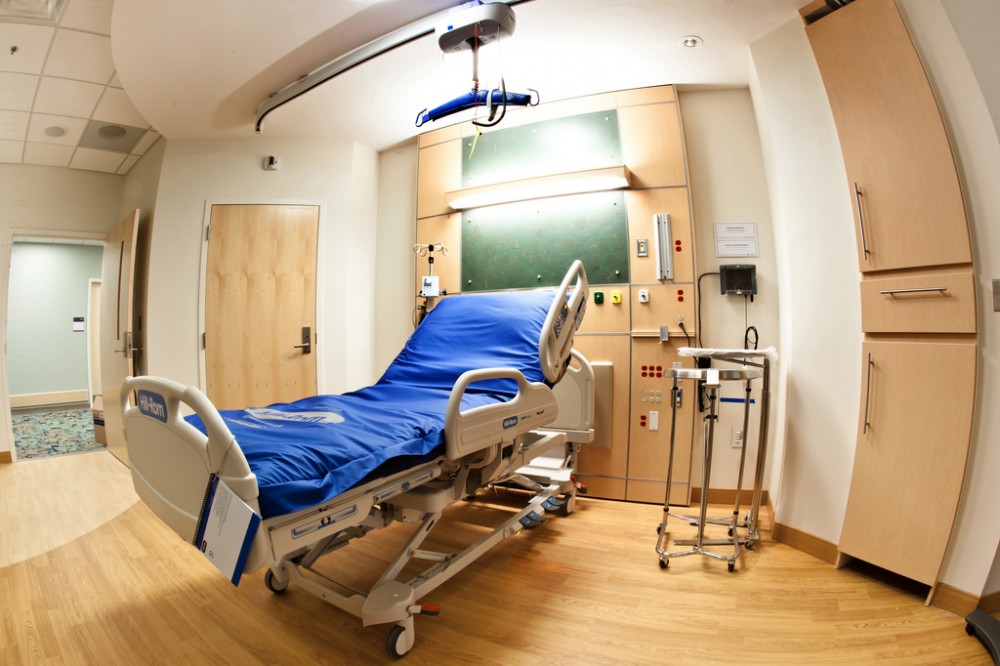 A view of an inpatient training room.
There are surprising results from a new study that looks at whether the quality of cancer treatment depends on where you live in Texas.
The study finds that living in a certain city in Texas does not guarantee that you are going to get the right types of treatment that you need. And living in a large city versus a rural area doesn't mean you'll have a different prognosis.
Co-author Vivian Ho is the chair of health economics at Rice's Baker Institute for Public Policy.
"What we were surprised to find out is that there is no one city that is practicing more appropriate levels of cancer treatment across a range of cancers than any other city," she said.
Regions in Texas differ widely in adherence to recommended cancer treatment for elderly patients, according to this study from Rice University and the University of Texas MD Anderson Cancer Center. One might expect that Houston patients receive better treatment because of MD Anderson's presence.
"What I would have thought of this, sort of starting out, is that oh goodness, you know, maybe Texas has large swathes of rural areas, and maybe those patients in those areas with cancer are disadvantaged. The study is saying that they're not. Now, the study does not look at whether they travel to, say, a comprehensive cancer center in a major city. It's saying that you can get appropriate treatment regardless of where you're living," Ho said.
Is she surprised by the results of this research?
"Yes, I'm surprised. You know, I was certain that patients in these smaller areas would certainly have lower rates of recommended treatment. But that doesn't turn out to be the case. There's not this big advantage getting treatment in Houston and Dallas which are, you know, sort of very large medical centers with lots of terrific experts."
Ho says some hospitals and treatment centers are better than others.
"Yes, yes, and I think you can find other studies. We didn't actually get access to specific identifiers for which hospital was which. One of the best things you can do is go to the National Cancer Institute's website or the American Cancer Society and sort of look at their general information on how to choose a provider and how to choose a hospital, how to choose a doctor."
Researchers say more emphasis should be placed on disseminating recent guideline changes to doctors. And adherence to guidelines may also lower the costs of cancer care for insurers.