Listen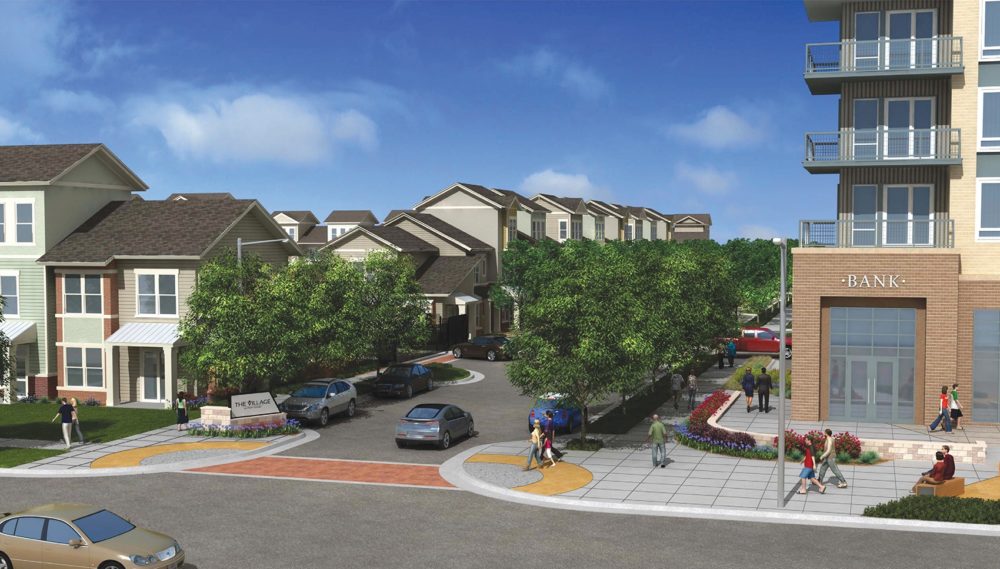 This rendering shows The Village at Palm Center, one of the projects the City of Houston's Housing and Community Development Department is involved in and that entails units restricted at affordable rents.
The recently named director of housing for the City of Houston has made providing more affordable housing one of his main goals.
That is one of the objectives that Houston Mayor Sylvester Turner set for his administration when he took office back in January.
At the beginning of July, Mayor Turner named Tom McCasland Interim Director for the City's Housing and Community Development Department, HCDD.
One argument McCasland makes is that more than 20 percent of households in our region spend 50 percent or more of their income on housing expenses.
"That's a problem for us and it hurts us economically. We have to go out and put together a plan for tackling that issue at large, as opposed to nibbling around the edges and trying to manage that problem," McCasland says.
McCasland estimates that 100,000 households would benefit from more affordable housing in Houston.
However, sometimes these projects cause controversy.
That is the case with a project from the Houston Housing Authority – which is a separate agency from the HCDD — to build a mixed-income apartment complex near the Galleria that would include low rent units.
Controversies aside, these processes with multiple layers as Kyle Shelton, a program manager with Rice University's Kinder Institute for Urban Research who has studied urban development, points out.
"It's everything from trying to work with private developers to come up with alternative ways to get maybe smaller numbers of affordable units into new developments in high opportunity areas, it's approaching the ways the various housing agencies at the county and the state and the local level are thinking about their big projects," Shelton explains.
One of the best resources Houston has to develop more affordable housing is funding from the federal government.
The City estimates it will receive around $160 million between 2016 and 2019 in federal funding for housing and community development programs.