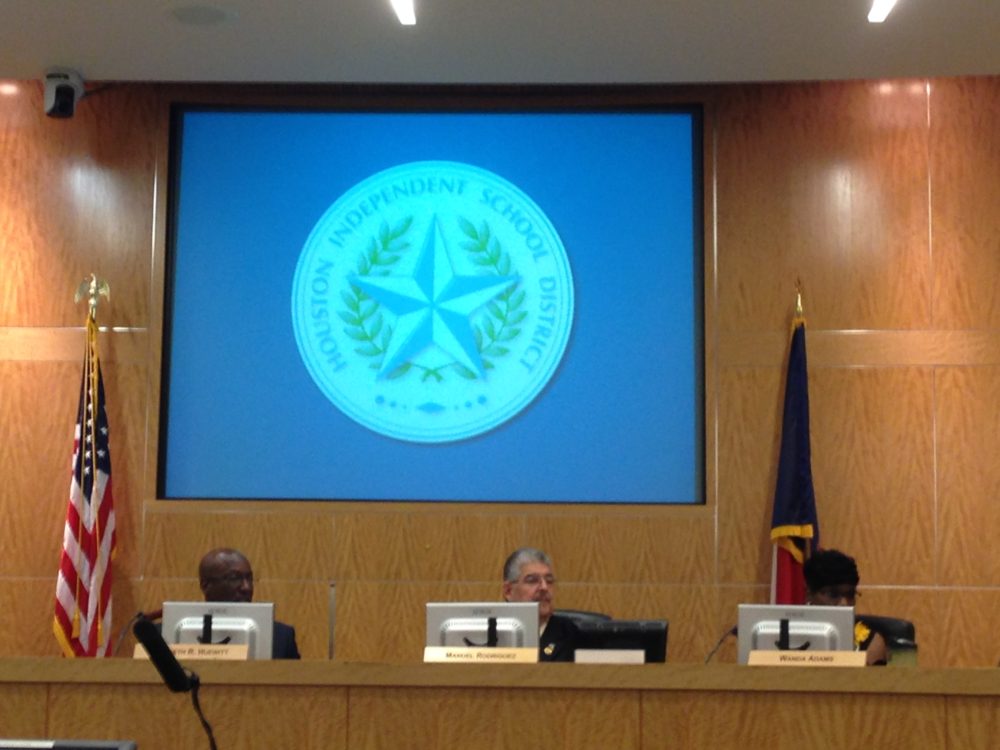 In a meeting behind closed doors, Houston Independent School District's trustees met for more than three hours Thursday.
They're trying to find a new superintendent before the school year begins.
The main task on the agenda at the special meeting: to discuss naming a finalist or multiple finalists for the job of superintendent of the state's largest school system.
It marks the second marathon meeting the board held this week on the search process. Trustees also met Wednesday to hold more interviews with candidates and discuss the options.
HISD Board President Manuel Rodriguez said that they'll meet again soon to continue the discussion.
"This is a board decision and we're in discussions and when we come to a decision, then we'll make a vote and then move on from there," Rodriguez said.
Rodriguez said that their goal is to make a decision by Aug. 1. It's been pushed back from July 1.
"It's a goal, but we're not going to push the process until we're ready to do so," he added.
The HISD board needs to hire a new superintendent since longtime leader Terry Grier stepped down at the end of February.
His base salary was $300,000 a year.