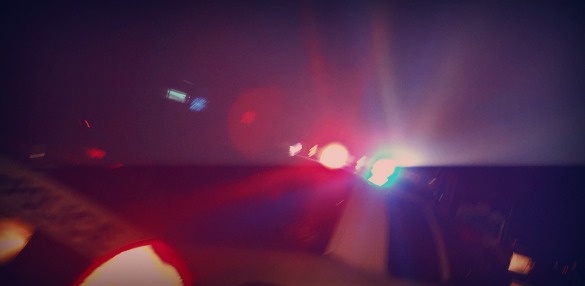 Three law enforcement officers were fatally shot – and three more wounded – Sunday morning in Baton Rouge, Louisiana. State police officials today say the shooter "was targeting officers." The attack on police, of course, follows the one in Dallas just eleven days ago at an otherwise peaceful protest organized in response to two high-profile shooting deaths this month by officers of black men, which initial accounts seem to suggest motivated the shooter in Baton Rouge.
Sunday's events add to growing anxiety among law enforcement nationwide. In response, some are turning their attention to open carry laws, and how they may create an undue risk for police seeking to separate friend from foe.
On Sunday, Stephen Loomis, the president of the Cleveland, Ohio Police Patrolmen's Association said his union was asking Ohio Gov. John Kasich to "outlaw open-carry in Cuyahoga County" until this week's Republican National Convention is over. Gov. Kasich responded saying he did not have the authority to do that.
Open carry complications were also raised in Dallas. In the immediate hours after the attack there, a man was sought and detained because he had been spotted and photographed at the rally carrying a gun. Police considered him a "person of interest," but in the end, he wasn't at all involved in the shooting. In fact, he had turned his weapon over to police. And of course, one of the shootings by police being protested in Dallas involved the contention that the shooting occurred in part because the victim was legally carrying a gun, and the policeman who shot him thought he was a threat.
While some — like the union president in Cleveland — may continue to question the benefits of open carry, the reality is Texas is now an "open carry" state. As such, some Texans are uncertain about just what should happen when police come face to face with someone carrying a gun, legally. How should police approach the open carrier? How should that open carrier approach police?
Houston Matters producer Michael Hagerty visited late last week with Houston Police Department Executive Assistant Chief Michael Dirden, and asked him. We hear what Dirden had to say on this edition of Houston Matters.
Also this hour:
Do Existing Policies and Social Services Meet Needs of Immigrant and Refugee Children?
We discuss the social services available for children from immigrant and refugee families, and the challenges of meeting their needs, with Alan Dettlaff, dean and chair of the University of Houston's Graduate College of Social Work, and James "Terry" Keel, president and CEO of The Children's Center, Inc.
Your Dog and Cat Care Questions Answered
Once a month, we welcome your veterinary questions for Dr. Lori Teller from the Meyerland Animal Clinic. She specializes in the care of dogs and cats, so whatever you want to know about the care and feeding of your canine or feline companion is welcome.
The Astros Begin Their Second Half, Sign Cuban Infielder Yulieski Gurriel
Normally, taking two of three after the All-Star Break would be good enough news, but the Houston Astros' strong weekend on the field was overshadowed by a big signing off the field. The Astros signed 32-year-old Cuban infielder Yulieski Gurriel to a 5-year, $47.5 million deal. Gurriel was one of the most highly coveted international free agents. We ask Jeff Balke how soon we may see Gurriel playing for the major league club. We also discuss other developments in Houston sports.
Houston Matters offers a free daily, downloadable podcast here, on iTunes, Stitcher and various other podcasting apps.