Houston Public Media's classical musical station transitions to an all-digital format starting at 9 a.m. Friday, July 15.
It's a result of Christian radio station KSBJ agreeing to purchase the KUHA 91.7 FM signal from the University of Houston — which holds the license — in February 2016.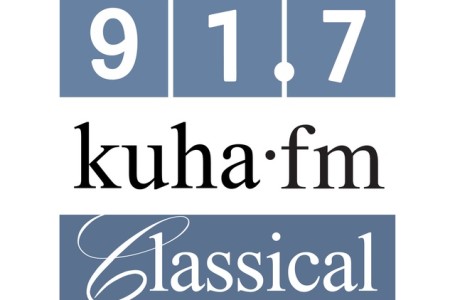 "We are happy that the ownership of KUHA will stay in local hands and we are excited about the future," Houston Public Media Associate Vice President and General Manager Lisa Shumate said in a statement. "Houston Public Media's commitment to multi-platform arts and culture content, in addition to classical music, is stronger than ever."
Messages left at KSBJ seeking comment for this story were not returned. Station leaders previously said it will use 91.7 FM for its Christian rock and hip hop station NGEN.
Tim McDermott, president of KSBJ, previously said the goal is to reach young people across Houston.
KUHA 91.7 FM was purchased from Rice University for $9.5 million in 2010. Most of the classical music and arts programming produced by Houston Public Media moved to the new station, along with live broadcasts with the Houston Symphony, the Houston Grand Opera and local performing artists and groups. KUHF then adopted a 24-hour all news and information format.
In 2013, KUHA announced the creation of an arts & culture team, along with the elimination of eight full-time positions, including four local hosts. The arts & culture team will continue to produce content under the new HD format.
There are several ways for listeners to continue to listen to Houston Public Media's continuous classical music programming: with an HD home or car radio tuned to 88.7 HD-2, through the free Houston Public Media classical app or streaming online at Houston Public Media's website. It can also be found on free applications like iHeartRadio and TuneIn, and via HD television on channel 8.5.
Learn more about Houston Public Media's timeline here.