Listen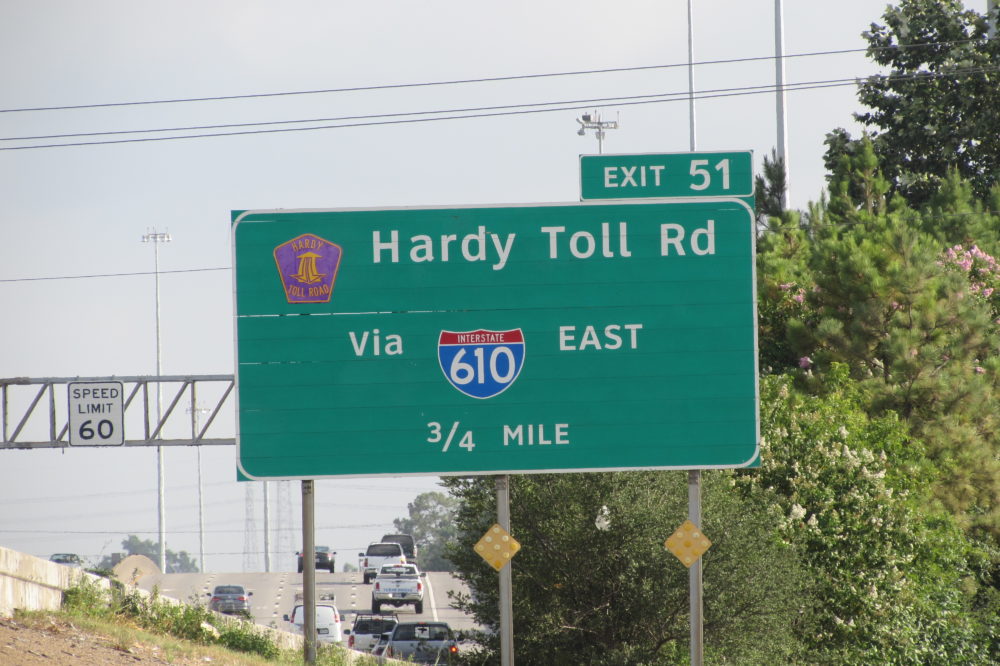 The Hardy Toll Road will be closed this weekend while crews make the switch to all-electronic tolling.
Commuters hit the Hardy Toll Road at the 610 North Loop. They can travel all the way to the Grand Parkway.
The Harris County Toll Road Authority says toll transactions on the Hardy have increased by 20% over the past four years. And most of that traffic goes through the EZ Tag lanes.
Starting on Monday the Hardy is going all-electronic and that means everyone needs a toll tag. HCTRA Deputy Director Lisa Castaneda says one of the reasons is that they're trying to avoid crashes in the toll plazas.
"It gets to be a little bit unsafe when you have stopped conditions with people paying tolls and you have fast, high-speed tolls being paid," says Castaneda.
Drivers can get a toll tag through either HCTRA or TxDOT. Castaneda says you can also use a reloadable BancPass, and those are for sale at some local retail outlets.
"What's different about this one is you pay as you go," adds Castaneda. "So you can pay cash for it and load it as you go."
Cash lanes on the Hardy will close at 8:00 Thursday evening. All traffic will be diverted through the EZ tag lanes and HCTRA will temporarily waive the tolls.
The entire road will be closed at noon on Friday so crews can tear down the old toll plazas. The Hardy will reopen as an all-electronic toll road at 5:00 Monday morning. Drivers can also start using the new direct connector ramps to the Grand Parkway.