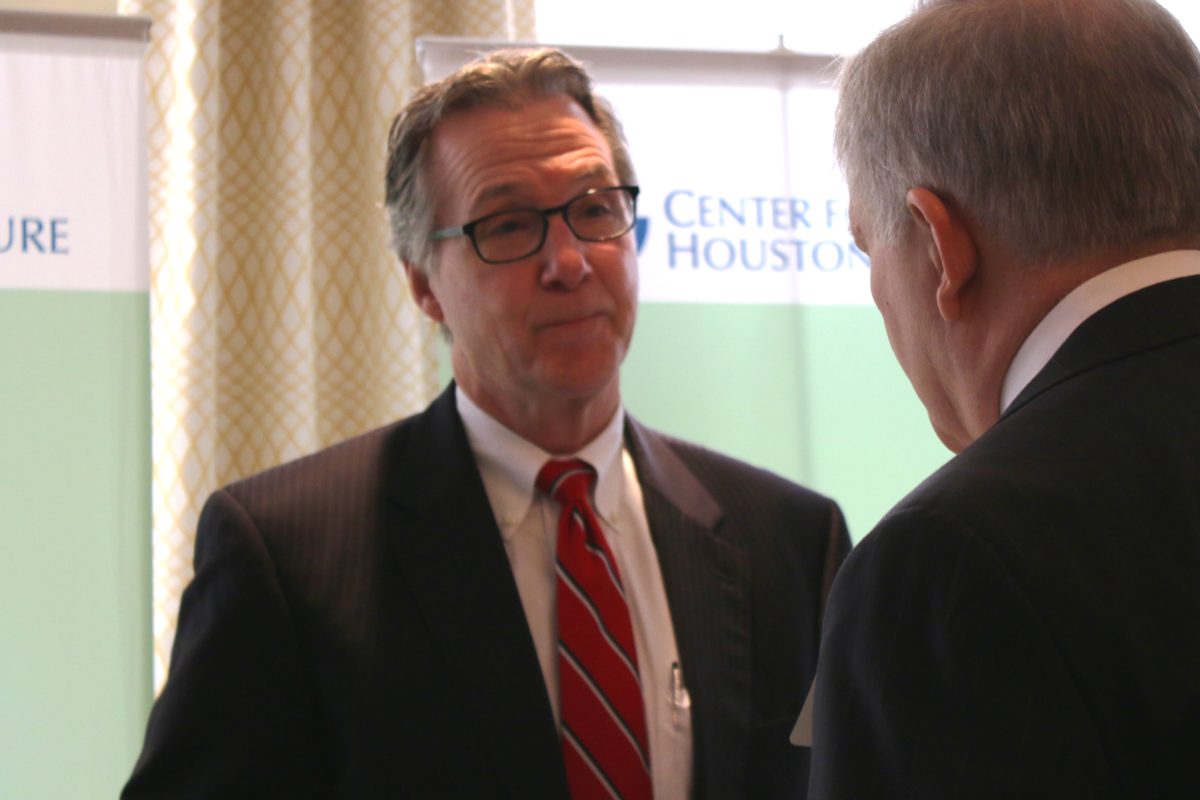 Stephen Costello, Houston's Flood Czar, at a forum on flooding held by the Center for Houston's Future
After the Tax Day floods, Houston's mayor, Sylvester Turner, appointed Stephen Costello — a former council member and an engineer — to see what the city could be doing better. One thing he's finding is flood hotspots.
"One street, four houses flood all the time," Costello says of one neighborhood in West Houston.
They are neighborhoods where Costello says drainage is so bad that a typical downpour can mean a couple inches of water inside homes.
"My next goal is to meet with the (Turner) administration to identify these areas that we need to go in and fix these pockets of problem areas," says Costello.
Costello was speaking to forum on flooding held by the Center for Houston's Future.
Other problems highlighted included the thousands of small detention ponds that can be required to hold rain run-off from housing and commercial development. Mary Anne Piacentini, Executive Director of the Katy Prairie Conservancy, says there's no oversight of the ponds that some think are critical component in reducing flooding.
"Once a development is done, nobody comes back in to make sure you're doing everything right," says Piacentini.
Says flood czar Costello: "Who's maintaining them? I have no idea who's maintaining them. I know the city's not."
There was agreement at the forum that it's not just up to the City to do something, but rather there needs to be a regional coordinator for flood projects in the surrounding counties as well.