Listen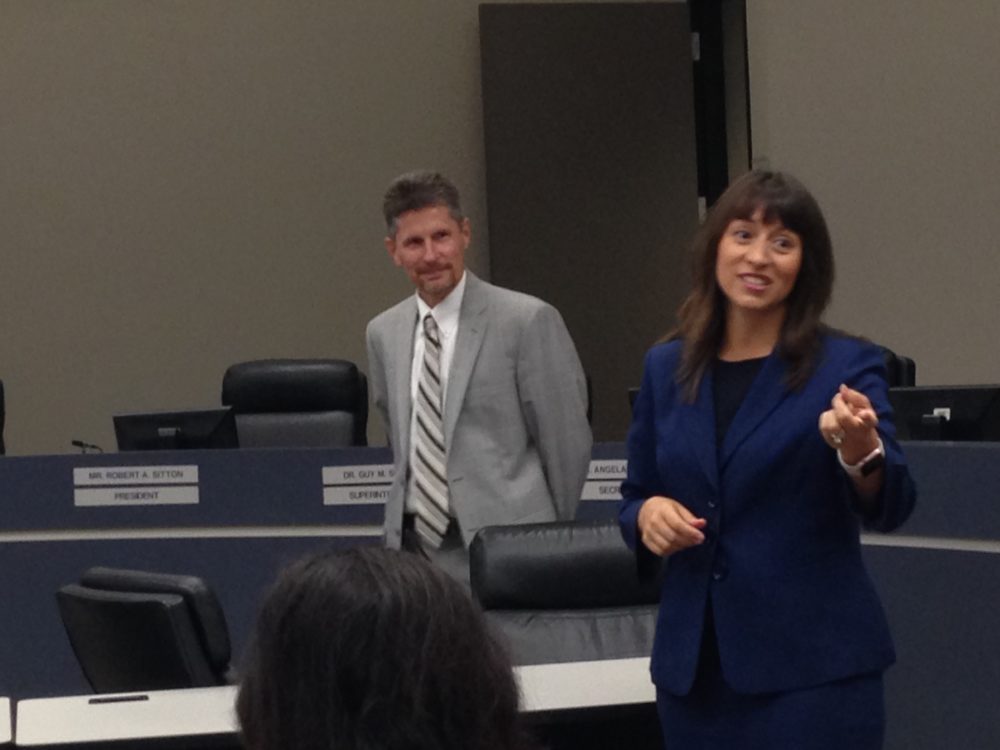 Elizabeth Fagen (right) talks to new hires during an orientation held at the Humble ISD Administration Building on July 11th.
Elizabeth Fagen started working as the new superintendent of the Humble Independent School District in July and she wants to get off on the right foot.
The Humble ISD Board of Trustees voted unanimously to hire Fagen in June.
But some parents and teachers worried she could establish a voucher program and a merit-based pay system, which is what she did at her previous job in Colorado.
However, Fagen says she just did what the Board of the Douglas County School District wanted.
At the same time, Fagen acknowledges that if the Texas Legislature creates a voucher program in the future she would have to implement it. For now, she says the Humble board doesn't want vouchers and she will follow their instructions.
Fagen is also cautious about the academic programs she would like to try.
"I really believe strongly in spending time getting to know the community getting to know staff members, students, parents, visiting schools and having a solid background in understanding things before jumping in," she says.
Fagen plans to hold three town hall meetings in July to get to know the Humble ISD community. She hopes "they will learn who I really am and what I'm really about and hopefully we can resolve any concerns that they have."