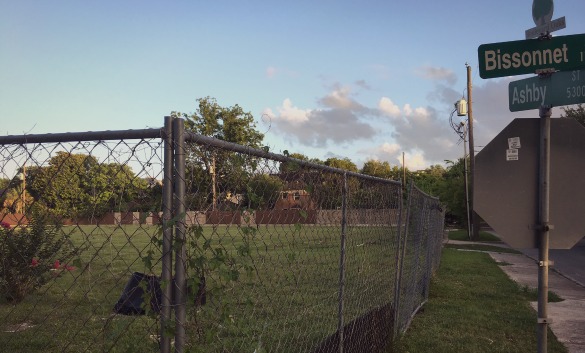 Last week (June 30, 2016), a state appeals court overturned a ruling pertaining to the fight over the so-called Ashby high-rise, a proposed residential tower near Rice University that's been at the center of a conflict for several years.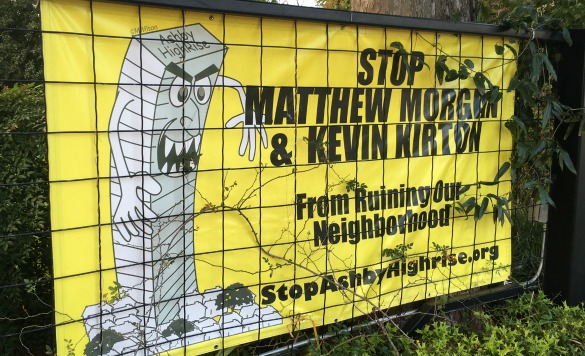 In 2013, a jury ruled that if the project were built, the developer — Buckhead Development Partners — would have to pay homeowners in the immediate area damages of around $1.7 million. However, the Fourteenth Court of Appeals on Thursday reversed that ruling, essentially saying that damages couldn't be awarded for a "nuisance" that doesn't even exist yet.
Joining us to explain what it all means – for both homeowners and the developer – is Matthew Festa, professor at Houston College of Law (formerly South Texas College of Law).
(Above: The vacant lot where developers want to build the controversial mixed-use development known as the Ashby high-rise. At Right: A sign opposing the so-called Ashby high-rise development. Photos: Michael Hagerty, Houston Public Media.)
MORE:
Court of Appeals Rules in Favor of Ashby High-Rise Developers (Houston Chronicle, July 1, 2016)
Jury in Ashby High-Rise Trial Sides with Residents (Houston Chronicle, Dec. 17, 2013)