Listen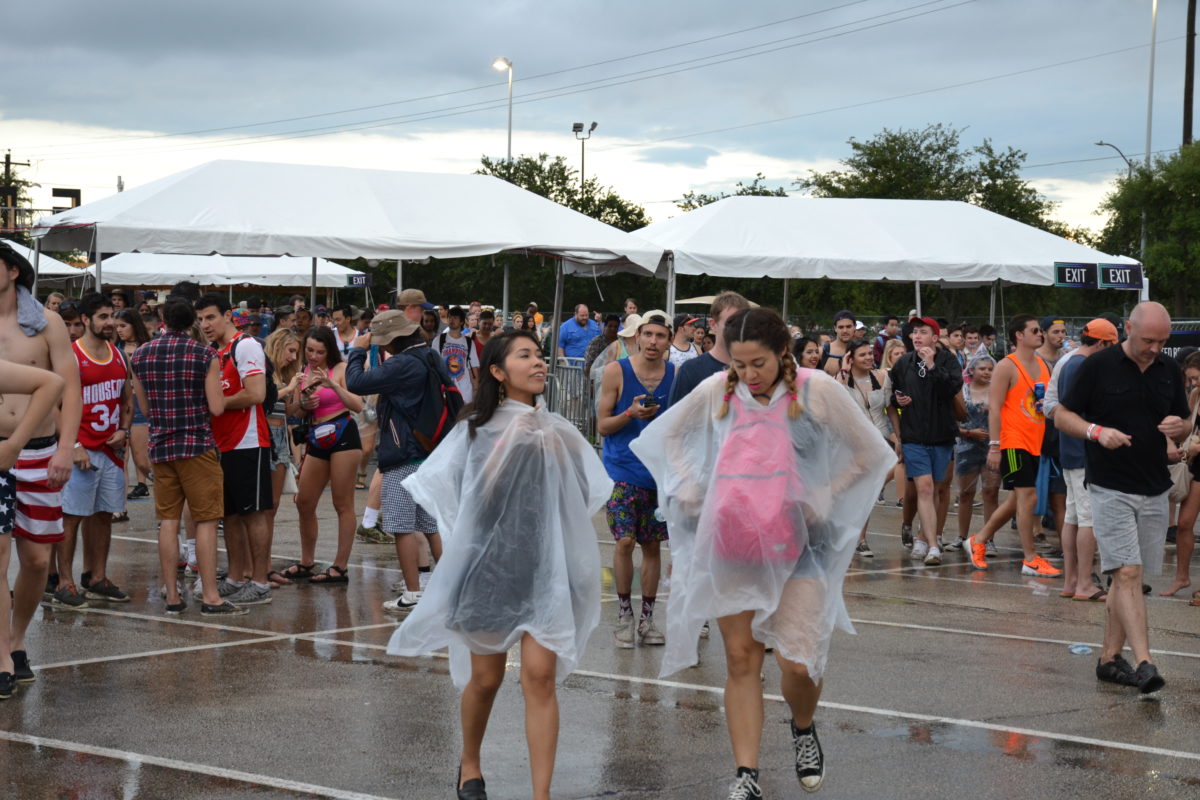 Concert goers during 2016 Free Press Summer Fest, held at NRG Stadium for the second year in a row.
It's barely 10:00 on Sunday morning and the line outside the parking lot of NRG Stadium is growing quickly. For the most part, it's teens and 20-somethings ready for a marathon day outside, donning sunglasses, tank tops, and shorts.
It's the Free Press Summer Fest, the two-day music festival that's usually held at Eleanor Tinsley Park in Houston. But for the second year in a row, the weather forced it to relocate to the NRG parking lot at the last minute.
"There's a lot that goes into it," says Omar Afra, the festival's founder. "You're basically throwing the whole festival into a jar and shaking it and hoping all the pieces come back together. Logistically, it's a nightmare."
Afra estimates that a festival the size of FPSF spends an additional 25 percent of their budget to relocate, which usually involves hiring more staff and spending extra money on marketing to inform concert goers of the move. Sometimes they have to cancel and rebook hotel rooms for the musicians who want to stay closer to the new venue.
Not everyone has the advantage of having a backup location. In late May, the Houston Grand Opera had to cancel their performance of Tosca at the Cynthia Woods Mitchell Pavilion.
"We only get to go to the Woodlands once a year and therefore not being able to do performances up in the north of Houston is a blow," says Perry Leech, HGO's Managing Director. "Financially, we'll have to work that through and see exactly what it costs us."
Leech says there's another blow that's hard to put a price tag on — Opera goers in that area who are unable to get downtown to see a performance may not get to experience the Houston Grand Opera at all this year.
It's not just the big ticket events that've been hurt by bad weather, however. It's trickled down to the area's local independent artists who rely on outdoor markets.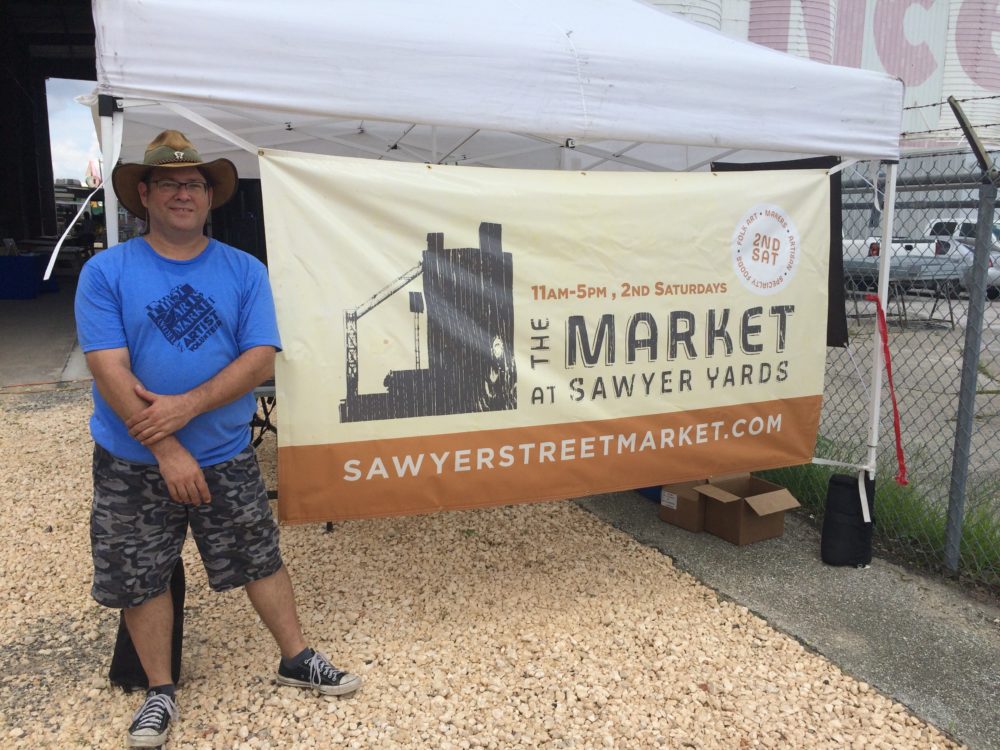 On a recent Saturday morning, Mitch Cohen is helping artists set up tents and signs outside the Silos on Sawyer in Houston's First Ward. This is one of the arts markets that he organizes, along with the First Saturday Arts Market in The Heights.
"I guess it doesn't matter where you are, there's always going to be a chance of rain," Cohen says. "In Houston, they start talking about it a week before and I start getting panic calls from my exhibitors. I just have to wait until I can see it coming. If it looks like it's going to be dangerous, I call it."
Which is what he had to do earlier this summer, pushing back the makeup date because of bad weather. Then it rained cats and dogs on the makeup day. Of the 24 artists who were able to come back out, about half packed up and left.
"To have a whole day's loss of finances is a hit for some of them, especially if they don't do a lot of shows," Cohen says.
To add insult to injury, one of the tents collapsed from excess water and ruined the art underneath. A new tent costs about $150, then another $50 if the weights are ruined. When a display wall is damaged, a new one can run up to $1,200. Even if an artist dodges the bullet and the market is called off ahead of time, they're still out $85 for the booth fee.
In a city notorious for its hot, humid, and temperamental weather, its arts groups know what they're up against when they're scheduling something outside. But it doesn't scare off die-hard music fans.
Back at Free Press Summer Fest, veteran concertgoers Roman Khripnoe and Claude Johnson are there before the gates have even opened. Khripnoe shrugs his shoulders.
"Music is music," he says. "And I'd rather have them here than cancel it all together."
Johnson agreed.
"It's all about the experience, not really about the location," Johnson says, grinning widely. "Weather makes it more fun, you know, a little more wet and wild."