Listen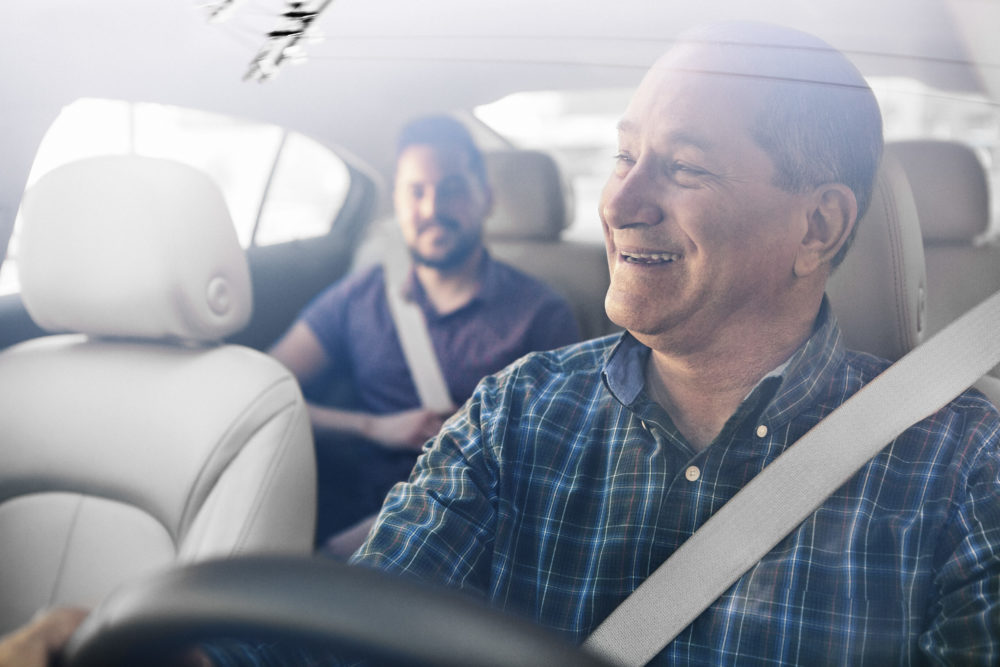 Idena Fletcher takes me on a ride around the University of Houston campus in her black 2012 Jeep Liberty.
She has been driving for Uber for the past nine months.
She says she got the idea because she used Uber a lot as a passenger.
"I'm spending a lot of money with Uber. Let me see if I can make some extra money — and that's what I did," Fletcher says.
But turns out, despite driving full-time, Fletcher isn't making all that much. On good weeks, she says she has made upwards of $700 — on bad ones, just $350.
This with logging anywhere from 30 to 60 hours a week to support herself and her children as she's going back to school for a degree in global logistics.
"Considering that you are taking gas out daily, you want to do the upkeep of your vehicle, so it's definitely not enough," she says. "You more so lose in the end after you calculate everything up."
Fletcher estimates she makes about $7 an hour after all expenses – less than minimum wage.
That's lower than what a recent analysis shows.
The online news site Buzzfeed crunched the numbers from data Uber provided. It concluded that drivers in Houston on average make an hourly wage of $10.75 after expenses.
Martha Ojeda, executive director of the Faith and Justice Worker Center, which advocates for raising the minimum wage, doesn't consider Uber drivers low-wage workers because they get paid by their customers.
"They don't have an employer that is supervising their job," she says. "They are independent contractors because they have their own tools, they decide their own schedule. They decide everything."
That's the same argument Uber makes. A spokesperson tells News 88.7, 60 percent of drivers use Uber for 10 hours a week or less. Earnings also vary because some choose to mostly work during surge times, when rates are high.
And the company says determining expenses is difficult because of the variety in the type of car and hours drivers work.
Back on the road, Idena Fletcher says she does it for the convenience.
"Because I am a full time student, like I said, in school, and I am a full-time mother," she says. "So this is temporary and it's doing what I need it to do at this point."
And for Fletcher, it beats working at McDonald's.